* Cale Makar became the third defenseman in Avalanche/Nordiques history to reach the 50-assist mark in a season, while Colorado became the first team in 2021-22 to record 100 points.

* Chris Kreider kept pace with Auston Matthews in the 2021-22 Maurice "Rocket" Richard Trophy race, Steven Stamkos secured another 30-goal season, while Brock Nelson and Kirill Kaprizov each netted their 13th marker of the month.

* Sidney Crosby reached the 70-point mark for the 12th time in his career, guaranteeing that he will average a point per game for the 17th season, tied with Gordie Howe for the second-most points-per-game campaigns in NHL history behind Wayne Gretzky (19).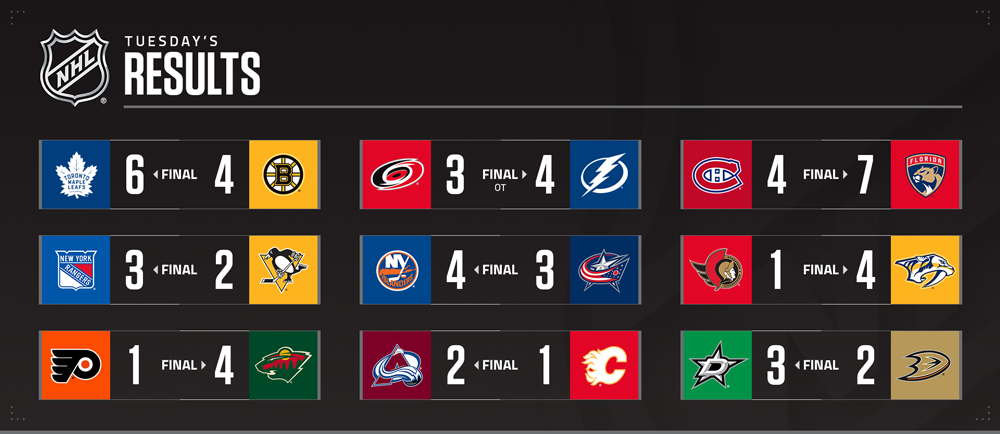 MAKAR, HUBERDEAU HIT ASSIST MILESTONES AS CONFERENCE'S TOP TEAMS EARN WINS
Cale Makar (0-1—1) and Jonathan Huberdeau (2-1—3) each reached notable assist milestones Tuesday as the NHL-leading Avalanche (47-14-6, 100 points) became the first team in 2021-22 to hit 100 points and the Eastern Conference-leading Panthers (45-15-6, 96 points) set a franchise mark for most goals for in a season (268).

* Makar (24-50—74 in 63 GP) joined Roman Josi, Adam Fox and Kris Letang as the fourth defenseman this season to record 50 assists as Colorado became the ninth team in the past 45 years to reach the 100-point mark in 67 games or fewer.

* The Calgary, Alta., native skated in front of friends and family at Scotiabank Saddledome on Tuesday. Makar first skated at the "The Dome" as an 11-year-old when he participated in the Flames' super skills event in 2009, where he skated out on the starting lineup between Jay Bouwmeester and Brian McGrattan with his name announced as 'Cole Maker.' His misspelled Flames jersey he received as part of the program was displayed in his childhood bedroom for many years.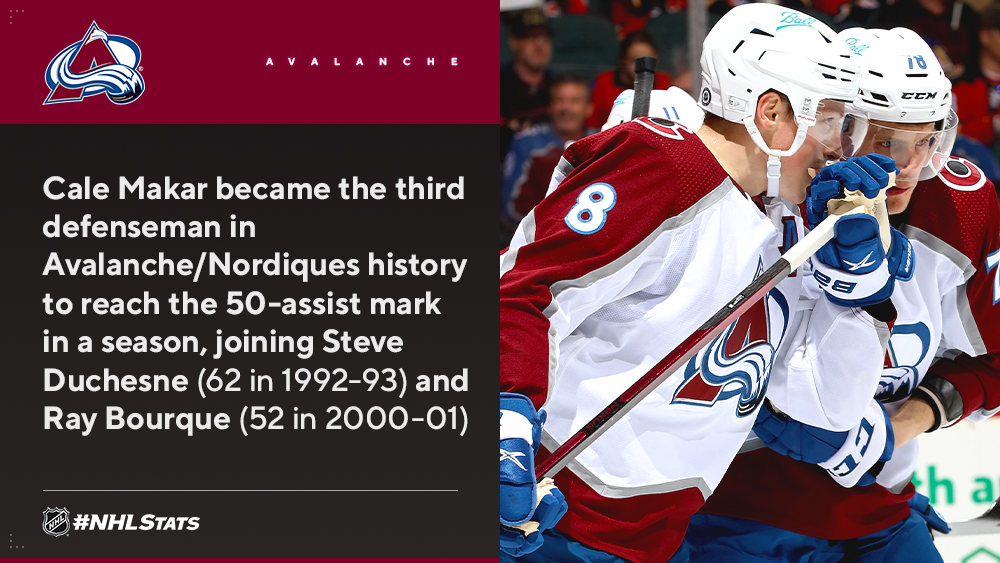 * Huberdeau factored on three of his team's goals to establish a career high in assists and points (23-70—93 66 GP). Only two players in Panthers history have recorded more points in a campaign: Aleksander Barkov (96 in 2018-19) and Pavel Bure (94 in 1999-00).

* Huberdeau became the first player in Panthers history to reach the 70-assist mark in a season and the first to record 400 career helpers with the club (191-400—591 in 657 GP).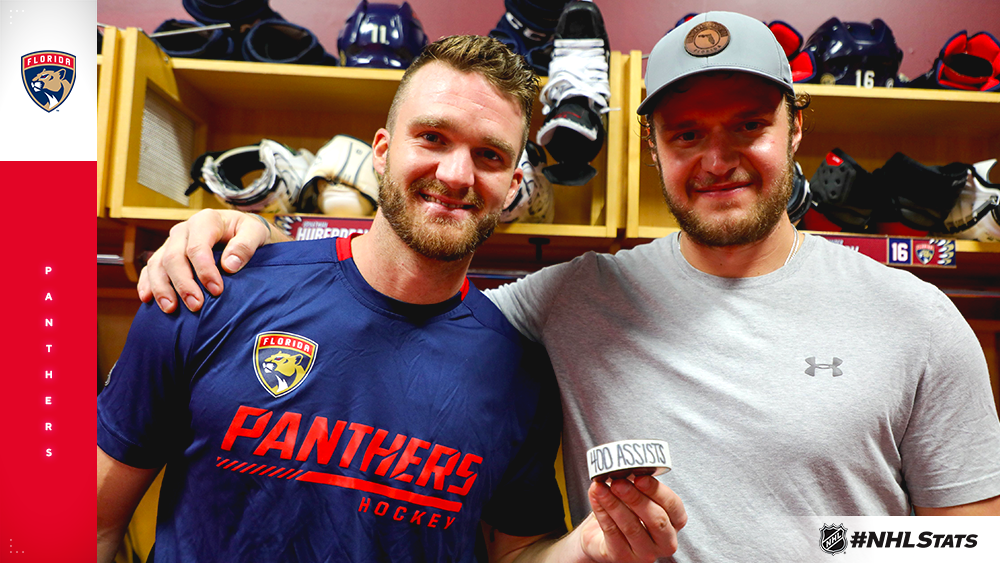 Photo via @FlaPanthers

GOALS, GOALS, GOALS: A NUMBER OF PLAYERS REACHED NOTABLE GOAL MILESTONES
Auston Matthews, Chris Kreider, Steven Stamkos, Brock Nelson and Kirill Kaprizov each scored to reach notable goal milestones Tuesday en route to their respective team's victory:

* Matthews (1-1—2) scored to reclaim the lead in the 2021-22 Maurice "Rocket Richard" Trophy race and help the Maple Leafs (42-19-5, 89 points), who rank third in the Atlantic Division, earn a win in a pivotal matchup against the Bruins (41-20-5, 87 points). Matthews (49-36—85 in 61 GP) moved within one of becoming the first player this season to reach the 50-goal mark.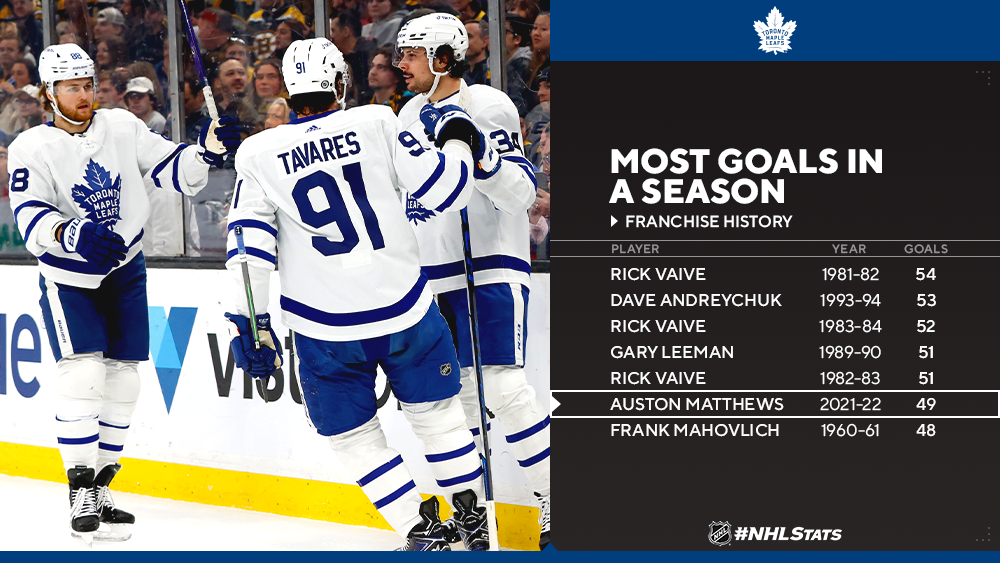 * Chris Kreider scored his 45th goal of 2021-22 (45-19—64 in 67 GP) as the Rangers (43-19-5, 91 points) earned a crucial win against the Penguins (40-18-10, 90 points) to move into second place in the Metropolitan Division. Kreider tied Mike Gartner (45 in 1992-93) for the eighth-most goals in a season by a Rangers player, trailing only Jaromir Jagr (54 in 2005-06), Adam Graves (52 in 1993-94), Vic Hadfield (50 in 1971-72), Gartner (49 in 1990-91), Pierre Larouche (48 in 1983-84), Mark Messier (47 in 1995-96) and Jean Ratelle (46 in 1971-72).

* Stamkos(1-2—3) scored his 11th career overtime winner to power the Lightning (42-18-6, 90 points) past the Metropolitan Division-leading Hurricanes (44-15-8, 96 points) and help Tampa Bay retain second place in the Atlantic. Stamkos, who hit the 30-goal mark for the seventh time in his 14-season career, surpassed franchise legend and Hall of Fame member Martin St. Louis for sole possession of the most overtime winners and 30-goal campaigns by a Lightning skater.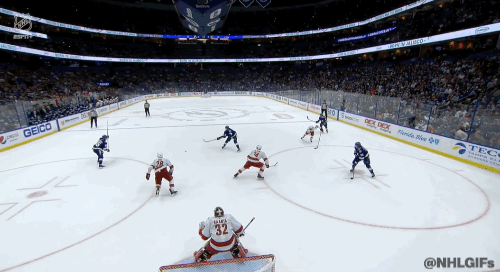 * Nelson (200-176—376 in 660 GP) scored the 200th goal of his NHL career and 13th since March 1, which marks the most in a single month by an Islanders player since March 1996 (Ziggy Palffy: 13 G in 14 GP).

* Kaprizov (37-45—82 in 64 GP) scored the winner to move within one point of matching the single-season franchise record and help Minnesota extend its winning streak to seven games, which marks the longest active run in the NHL.Kaprizov (13-6—19 in 15 GP) has 13 goals since March 1 and tied the Wild record for most in a single month, set by Eric Staal in February 2018 (13-8—21 in 13 GP).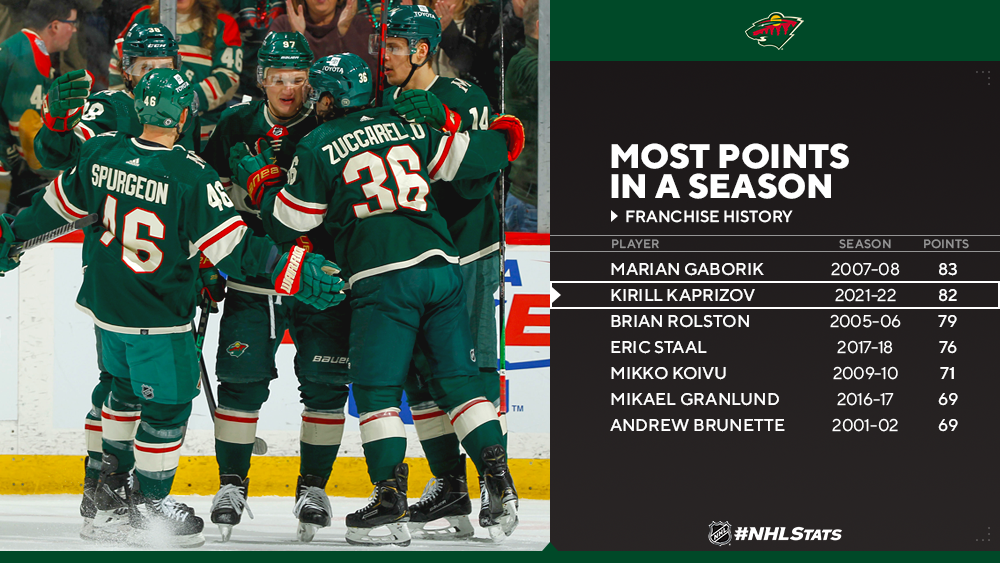 CROSBY'S 12TH CAREER 70-POINT SEASON FEATURED IN #NHLSTATS: LIVE UPDATES
The Tuesday edition of #NHLStats: Live Updates featured Sidney Crosby (1-0—1) recording his 70th point of 2021-22 (25-45—70 in 56 GP) to become the 22nd player in NHL history to reach the mark in at least 12 seasons – the only other active players to do so are Alex Ovechkin and Joe Thornton (both w/ 12).

* Crosby (511-884—1,395 in 1,095 GP) recorded his 1,395th career point and surpassed Luc Robitaille (668-726—1,394 in 1,431 GP) for sole possession of 23rd on the NHL's all-time list.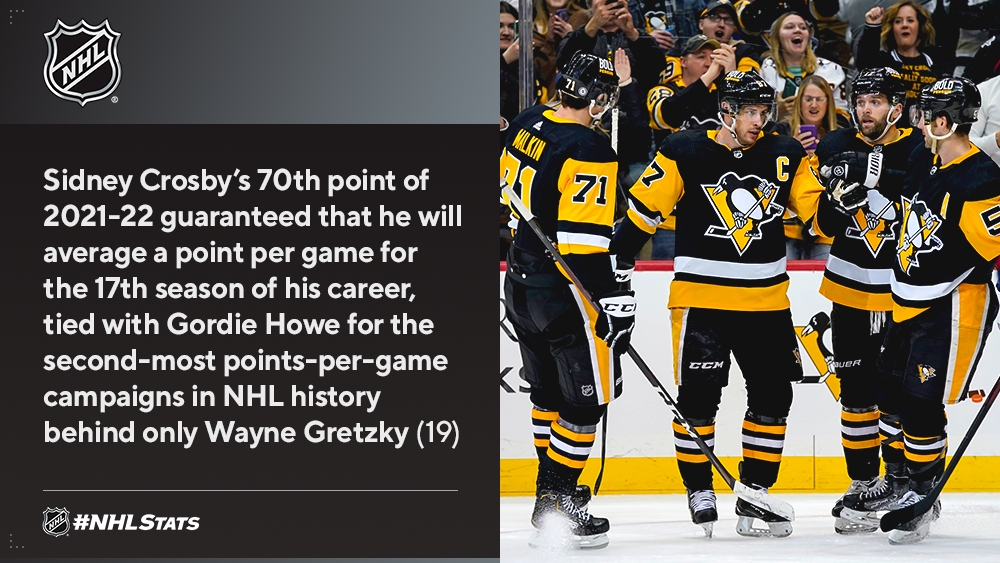 QUICK CLICKS
* Predators defeat Senators, move into third in Central
* Eugene Melnyk remembered after his death as 'great man' by Senators GM
* NHL working with NHLPA to add no-trade documentation to contract registry
* Ben Roethlisberger drops ceremonial puck at Penguins game
* CHEL Intel – March 29, 2022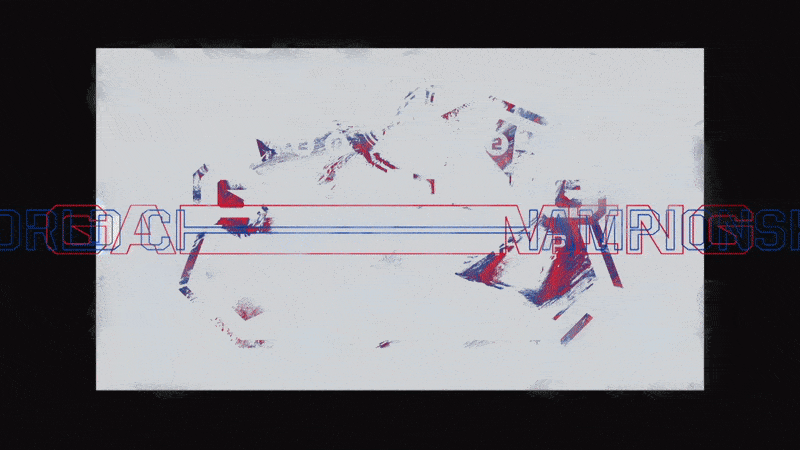 McDAVID, DRAISAITL EYE 100TH POINT IN PACIFIC DIVISION CLASH
Sandwiched in between a TNT doubleheader in Detroit and Seattle, the Kings (36-23-9, 81 points) and Oilers (37-25-5 79 points) will clash at Rogers Place in Edmonton as the two clubs continue to jockey for second place in the Pacific Division.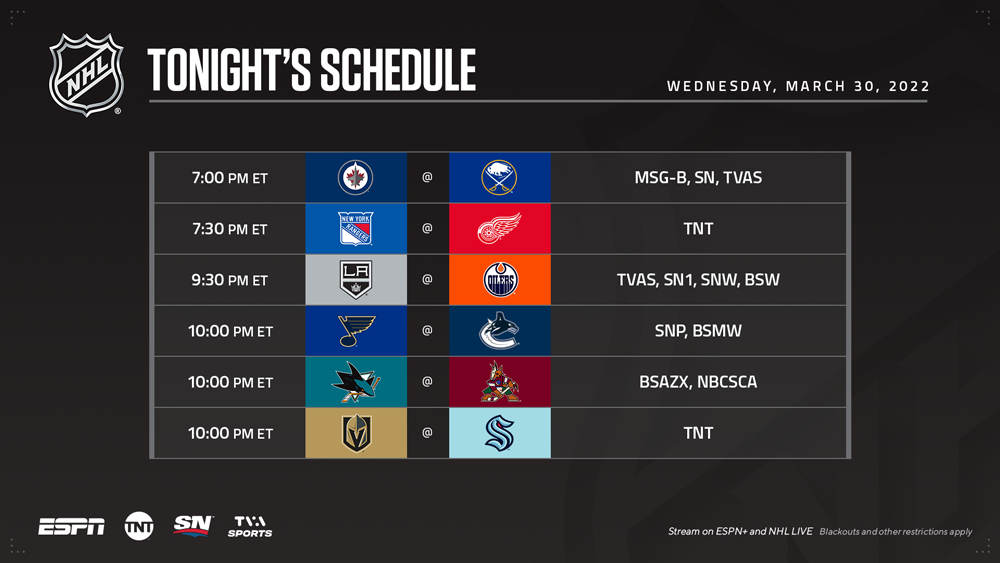 * Teammates Leon Draisaitl (48-48—96 in 67 GP) and Connor McDavid (36-62—98 in 66 GP) have their sights on hitting the 100-point mark, with the latter entering the contest having found the score sheet in each of his past 10 games. McDavid eyes his fifth career 100-point campaign (2016-17, 2017-18, 2018-19 & 2020-21) – only one active player has posted more than the 25-year-old Oilers captain: Sidney Crosby (6: 2005-06, 2006-07, 2008-09, 2009-10, 2013-14 & 2018-19).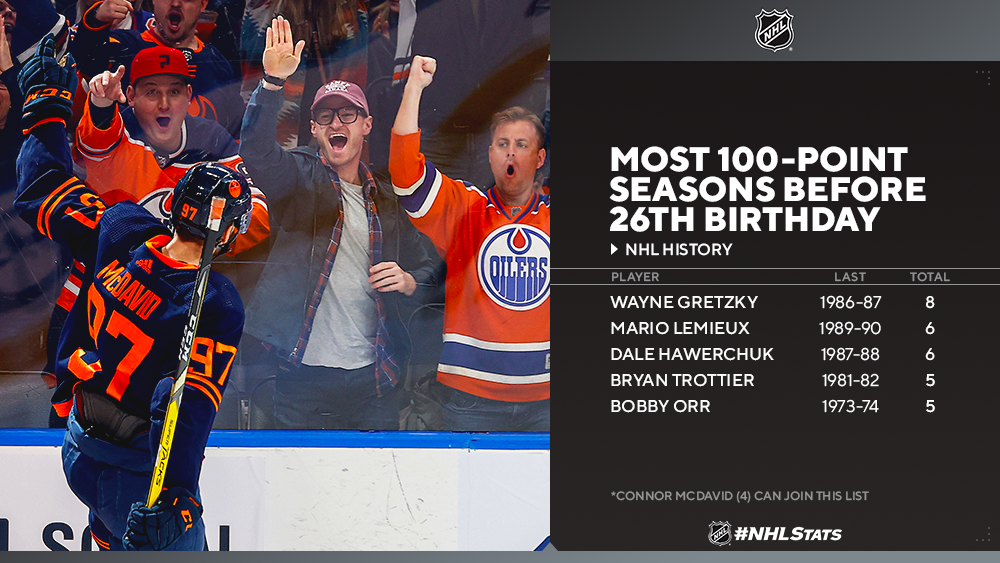 * Adrian Kempe (28-14—42 in 65 GP) leads Los Angeles in goals in 2021-22 and has notched 14 more than his 2020-21 totals (14-15—29 in 56 GP). He can become the fourth Kings player in the past 10 seasons to record a 30-goal campaign, joining Anze Kopitar (35 in 2017-18), Jeff Carter (32 in 2016-17) and Tyler Toffoli (31 in 2015-16).