* The site of the first outdoor contest in NHL history is set to play host to their first outdoor rendition of the "Battle of Alberta" when the Oilers and Flames clash at Commonwealth Stadium for the 2023 Tim Hortons NHL Heritage Classic.

* Frank Vatrano joined Auston Matthews as the only players with multiple hat tricks in 2023-24 and did so by joining rare company in franchise history with three goals, three different ways.

* David Pastrnak lifted the Bruins past an Original Six rival by scoring his second penalty-shot goal of the season and joined a small list in NHL history with multiple in a single campaign.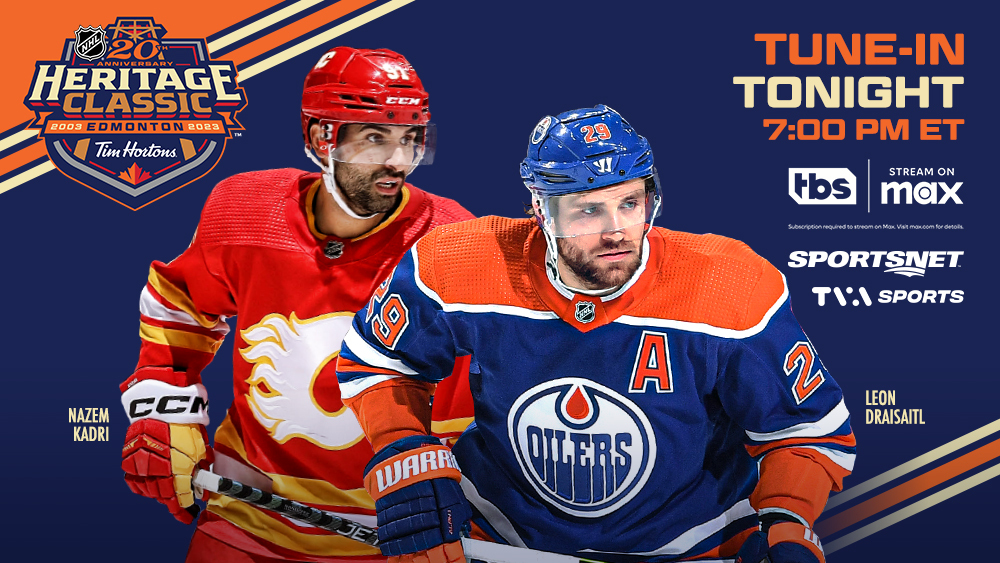 2023 TIM HORTONS NHL HERITAGE CLASSIC: A BATTLE 20 YEARS IN THE MAKING
A 43-year-old rivalry will mark a new "first" on Sunday as the "Battle of Alberta" ventures into the open air for the first time when the Oilers and Flames celebrate the 20th anniversary of the first regular-season outdoor game in NHL history – at the site of the first such contest in League history, Commonwealth Stadium in Edmonton.
* Captains Mikael Backlund of the Flames and Connor McDavid of the Oilers led their respective teams onto the ice at Commonwealth Stadium for an outdoor practice on Saturday followed by a skate with family and friends. McDavid, who has missed Edmonton's last two games with an injury, joined the Hockey Night in Canada panel after practice where he said "The skate today was great, it was a great sign. Everything is heading in the right direction."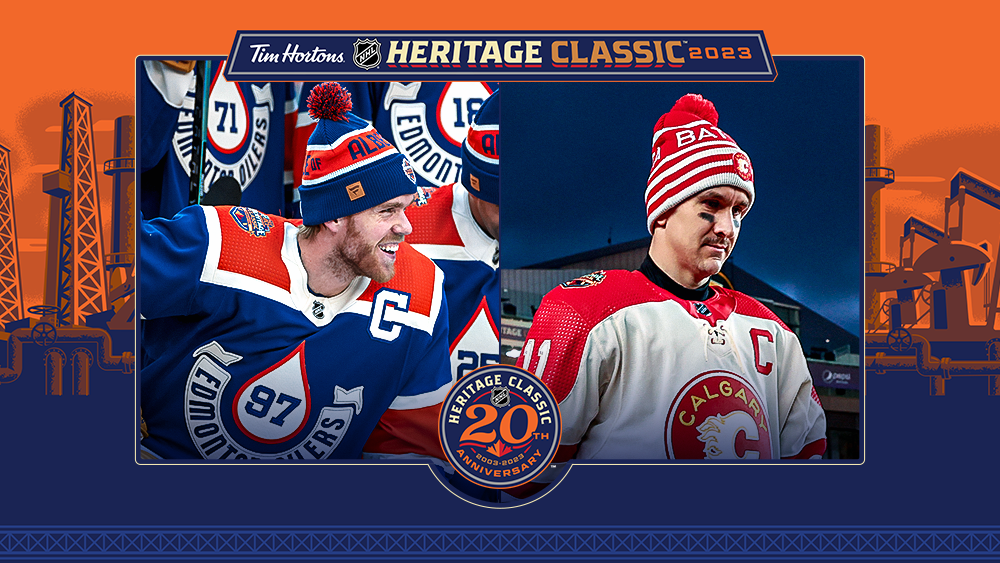 20 NOTES FOR THE 20-YEAR ANNIVERSARY
A brief #NHLStats countdown ahead of the 2023 Tim Hortons NHL Heritage Classic, which will air live at 7 p.m. ET / 5 p.m. MT on Sportsnet, TVA Sports, TBS and MAX:
20 – Years since the first NHL regular-season outdoor game, hosted Nov. 22, 2023 by the Oilers. 57,167 fans braved frigid temperatures (0ºF/-18ºC) to watch the Canadiens earn a 4-3 win. It still stands as the highest attendance for an outdoor NHL game played in Canada.
19 – Wins by the road team in 37 outdoor games to date. Edmonton's lone outdoor game win came as the road team in the 2016 Heritage Classic in Winnipeg.
-18 – Temperature, in degrees Celsius, of the first-ever NHL outdoor game (also held in Edmonton) – still the second-coldest outdoor game to date.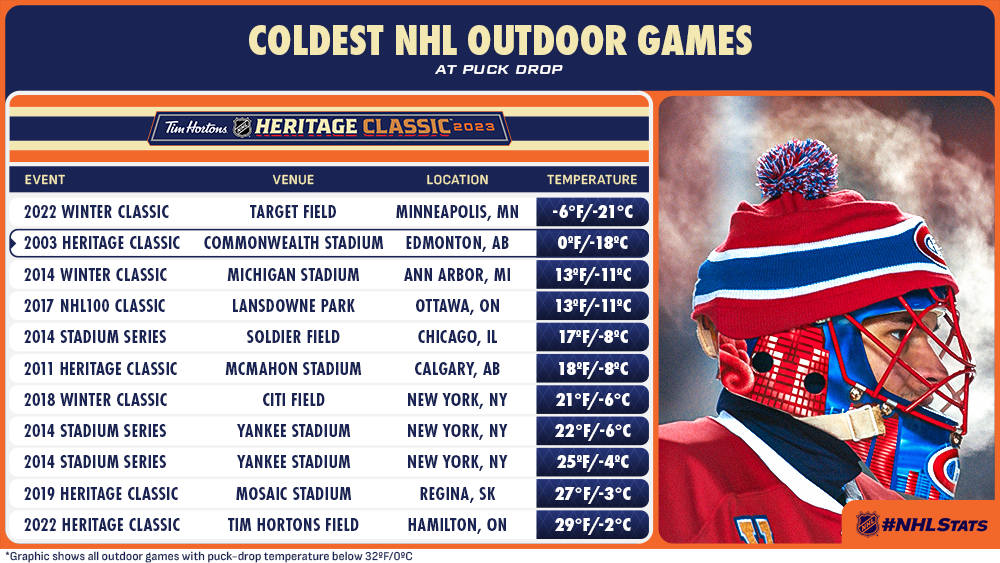 17 – Fastest two goals by one team in an outdoor game (by Detroit in 2009 Winter Classic). Former Flames forward Jiri Hudler assisted on the first of the two Detroit goals.
16 – Seasons with the Flames for captain Mikael Backlund, tied with Jarome Iginla for the most NHL seasons with the franchise.
15 – Combined goals in Game 1 of the 2022 Second Round series between Edmonton and Calgary. It marked just the ninth time teams combined for 15+ goals in a single playoff game.
14 – Hockey Hall of Famers who played in the "Battle of Alberta" during the 1980s.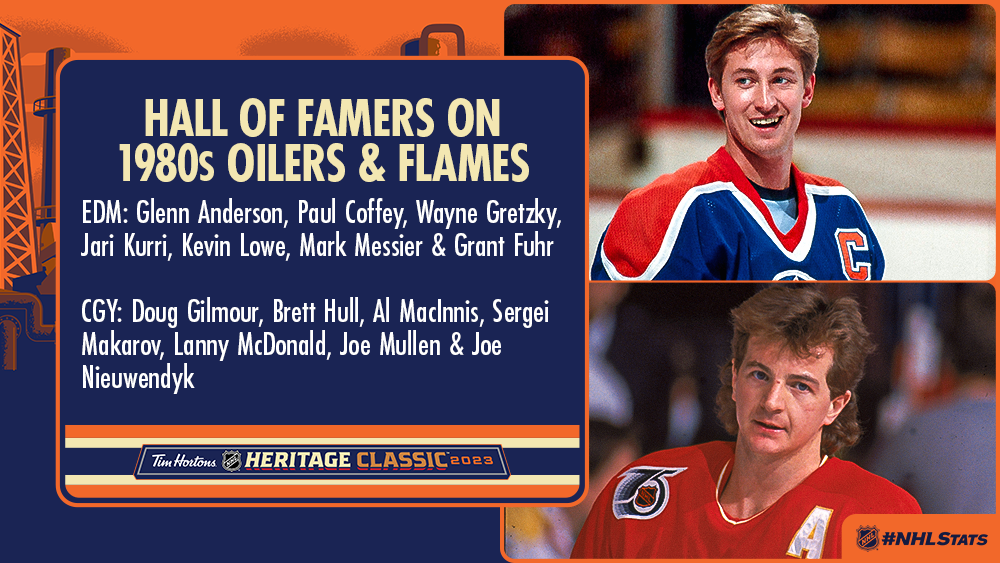 13 – Number of individual NHL Awards won by Connor McDavid: Art Ross Trophy (5x), Ted Lindsay Award (4x), Hart Trophy (3x), Maurice "Rocket" Richard Trophy (once).
12 – Oilers skaters with NHL outdoor game experience. Connor Brown, Cody Ceci, Mattias Ekholm and Zach Hyman lead the way with two appearances apiece.
11 – Outdoor game record for shots on goal by a player, set by Rene Bourque with Calgary in 2011.
10 – Number worn by Oilers forward Derek Ryan, one of 53 players to compete on both sides of the "Battle of Alberta." Ryan has been penning a Heritage Classic blog for NHL.com ahead of the game.
9 – Flames skaters with NHL outdoor game experience, led by Nazem Kadri with four appearances.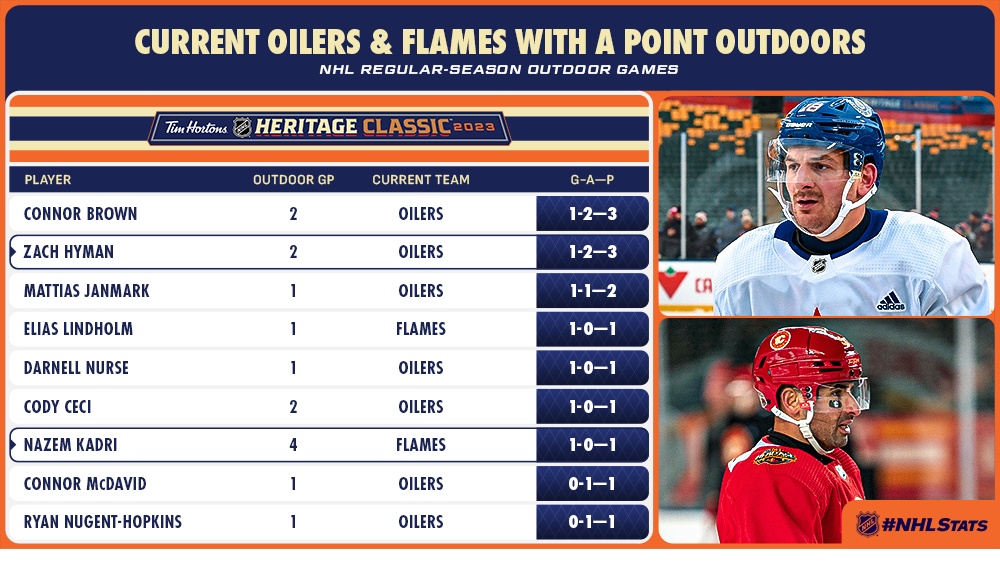 8 – Consecutive Stanley Cup Final series involving Calgary or Edmonton from 1983 to 1990.
7 – Outdoor games under the Heritage Classic banner. This will be the third time the event is held in Alberta – no other province has hosted the Heritage Classic more than once.
6 – "Battle of Alberta" playoff series (EDM: 5-1), including three decided by a Game 7.
5 – Commonwealth Stadium, home of the CFL's Edmonton Elks, will become the fifth venue to host multiple NHL outdoor games, following Edgewood Tahoe Resort (2), Fenway Park (2), Heinz Field (2) and Yankee Stadium (2). MetLife Stadium will join the list later this season.
4 – Outdoor games in the 2023-24 NHL season, the third campaign to feature at least four such contests after 2013-14 (6) and 2016-17 (4).
3 – Margin of victory for Edmonton in their last outdoor game (3-0 W at WPG in 2016).
2 – Combined outdoor shutouts by the Oilers and Flames (one each).
1 – Sunday will be the first outdoor game in the 43-year-old "Battle of Alberta."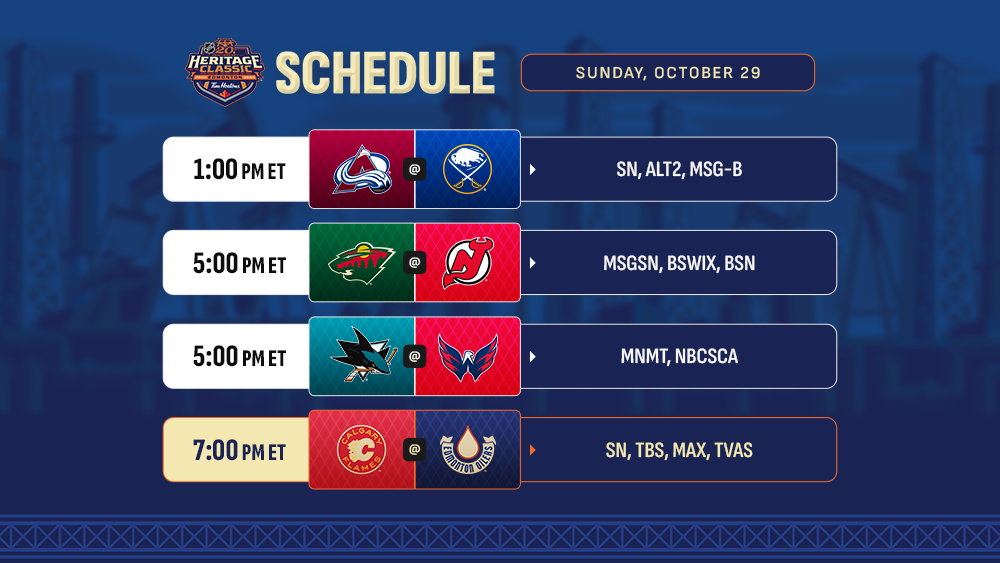 HERITAGE CLASSIC QUICK CLICKS

* Connor McDavid practices, not ruled out of Heritage Classic
* Flames seek spark to reset season in Heritage Classic against Oilers
* 2023 Tim Hortons NHL Heritage Classic digital game program
* #NHLStats Pack: 2023 Tim Hortons NHL Heritage Classic
* Willie O'Ree legacy honored with Canada Post stamp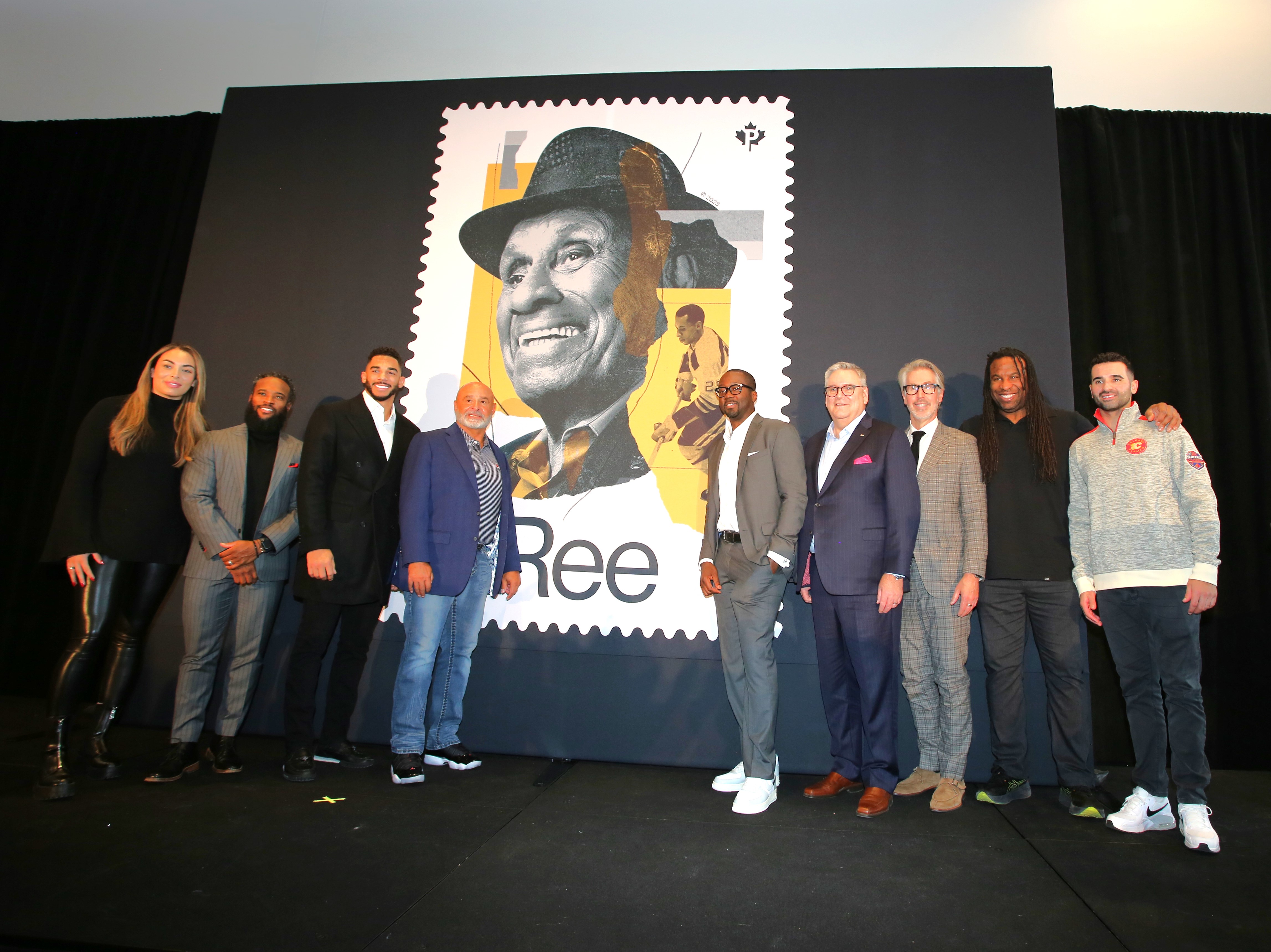 RESULTS FROM A NINE-GAME SATURDAY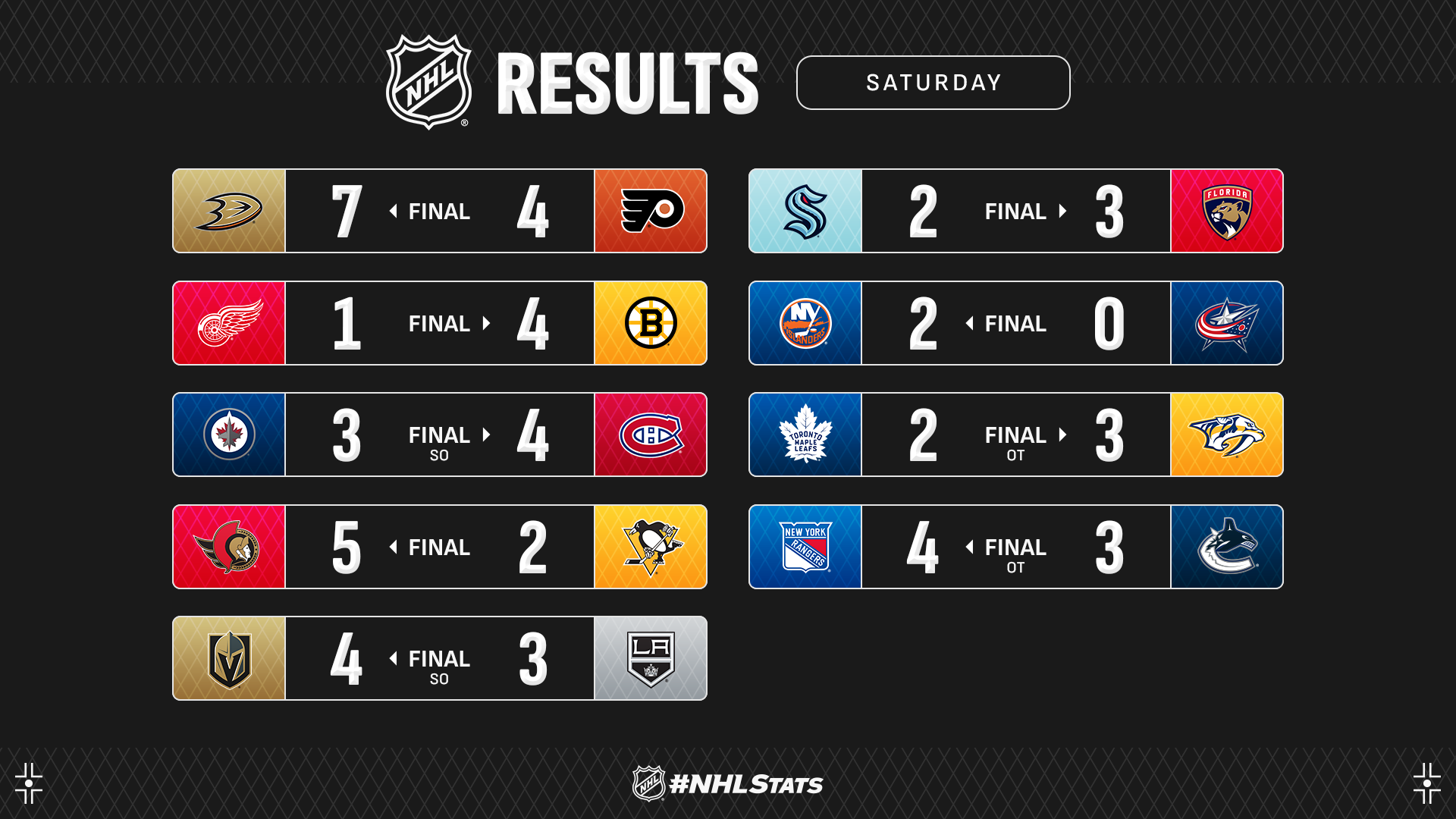 VATRANO VAULTS VISITORS TO VICTORY WITH ANOTHER HAT TRICK
Frank Vatrano accounted for three of the Ducks' seven goals to record his second hat trick of the season (also Oct. 15) and help Anaheim improve to 3-0-0 through the first four games of its road trip. Vatrano became the sixth different player in franchise history with multiple hat tricks in a season, joining Paul Kariya (3x), Corey Perry (3x), Teemu Selanne (2x), Ryan Getzlaf and Bobby Ryan.

* Vatrano (8-1—9 in 8 GP), who ranks tied for second in the NHL with eight goals this season, became the second player in franchise history with eight through the team's first eight games in a season following Perry in 2014-15 (9-3—12 in 8 GP). Vatrano also joined Perry (2 in 2014-15) as the second Ducks player with multiple hat tricks through eight games in a campaign.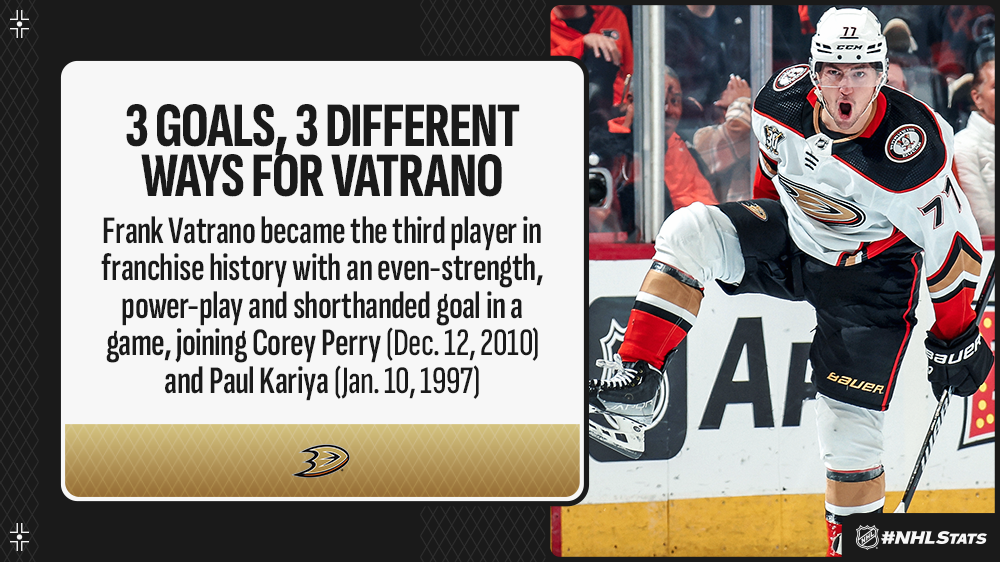 AROUND THE RINKS WITH #NHLSTATS: LIVE UPDATES
A handful of stars produced notable performances during the Oct. 28 edition of #NHLStats: Live Updates. Click here to read more on each player below and more:

* David Pastrnak (2-1—3) potted his second penalty-shot goal this season (also Oct. 14) to help the Bruins (7-0-1, 15 points) extend their campaign-opening point streak to a franchise record-tying eight games. Pastrnak posted the third penalty-shot goal of his NHL career to tie Woody Dumart for second place on the club's all-time list, which is topped by Brad Marchand (6).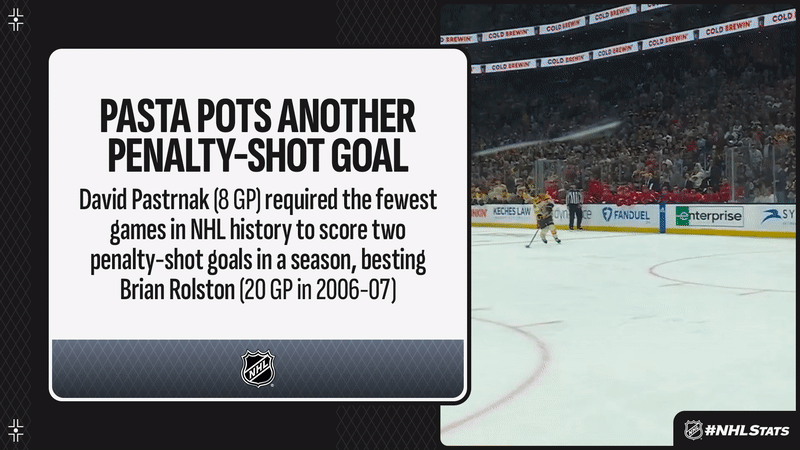 * Shortly after becoming the all-time leader in games played in Kings history, captain Anze Kopitar became the fourth active player to reach the 1,300-game milestone. He joined Ryan Suter (1,368 GP), Alex Ovechkin (1,354 GP) and Brent Burns (1,342 GP).

* Ryan O'Reilly scored twice to boost his career goals per game against the Maple Leafs to 0.48, his second highest against a single franchise behind the Golden Knights (0.52 G/GP), and captain Roman Josi netted his 30th career game winner 2:13 into overtime. Josi became the eighth defenseman in NHL history to record at least 30 career game-winning goals with a single franchise.
* Jack Eichel, celebrating his 27th birthday, scored the only goal in the shootout to help the Golden Knights prevail in a back-and-forth affair with the Kings and extend their season-opening point streak to nine games (8-0-1). Eichel's celebrations, however, started earlier in the week when the forward hosted Best Buddies Nevada on Thursday for a memorable Halloween event which saw him donate $40,000 to the organization.




QUICK CLICKS

* Joe Thornton, Tomas Plekanec announce retirement
* NHL History (@nhlhistory) Instagram account officially launches
* Connor Clifton suspended two games for illegal check to the head
* Capitals 'privileged' to host children at Hockey Fights Cancer Skate
* NHL Buzz: Nico Hischier out for Devils with upper-body injury