THREE HARD LAPS
* Game 1 of the 2021 Stanley Cup Final goes tonight at AMALIE Arena with both the Lightning and Canadiens looking to earn a pivotal series lead (8 p.m. ET on NBCSN, SN, TVAS, CBC).
* Canadiens rookie Cole Caufield aims to build on his storybook season during the Final, while Lightning captain Steven Stamkos will continue writing a different script from last postseason as a key contributor to Tampa Bay's success in the 2021 Stanley Cup Playoffs.
* A goaltending showdown will take center stage as two Vezina Trophy winners are set to go head-to-head: Andrei Vasilevskiy and Carey Price.
LIGHTNING, CANADIENS FACE OFF IN GAME 1 TONIGHT
After 868 regular-season games and 79 playoff contests, two teams remain. The first instalment of the grand finale begins tonight at 8 p.m. ET with Game 1 of the 2021 Stanley Cup Final between the Lightning and Canadiens.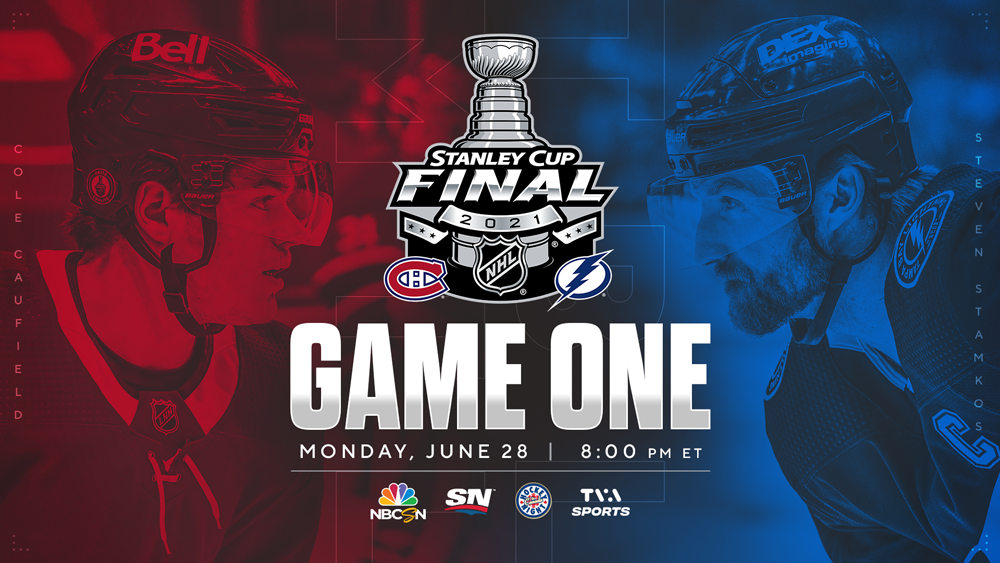 * Teams that take a 1-0 lead in a best-of-seven Stanley Cup Final hold an all-time series record of 61-20 (.753). However, each of the last three teams to lose Game 1 went on to win the Cup: Washington (2018), St. Louis (2019) and Tampa Bay (2020).
* In three previous Stanley Cup Final appearances, the Lightning lost Game 1 of the series each time but went on to win the series twice (2004 & 2020). The Canadiens own an all-time record of 15-2 (.882) when winning the first game of a best-of-seven Stanley Cup Final.
ROOKIE CAUFIELD LOOKS TO CAP MAGICAL SEASON WITH STANLEY CUP
Cole Caufield (4-5—9 in 15 GP) will look to continue his storybook season which started at the University of Wisconsin and included a gold medal at the 2021 World Junior Championship, as well as a Hobey Baker Memorial Award as the top NCAA men's ice hockey player.
* Caufield is set to become the second player in NHL history to appear in the Stanley Cup Final in the same season in which he won the Hobey Baker, joining North Stars forward Neal Broten in 1981. Caufield can become the first player to win a Stanley Cup in the same season he was named the NCAA's top player – Broten and the North Stars fell to the Islanders.
* The 20-year-old has scored four goals in the 2021 Stanley Cup Playoffs, all in the last round against Vegas. The only other player with four or more goals since the start of the 2021 Stanley Cup Semifinals is playoff goals leader Brayden Point (6).
* Caufield has shown he can score at all levels – he has combined for 41 goals in 2020-21, amassing 30 as a member of the Wisconsin Badgers in the NCAA's Big Ten, three with the AHL's Laval Rocket, four regular-season tallies with the Canadiens on top of his four in the playoffs.
* Caufield (20 years, 177 days), who was a healthy scratch in Games 1 and 2 of the First Round before becoming a mainstay in the Canadiens' lineup, can become the 12th player age 20 or younger to skate in more playoff games than regular-season contests (10 GP) before winning the Stanley Cup. Only four players of that age have done so in the expansion era (since 1967-68): Kelly Buchberger (1987 w/ EDM), Claude Lemieux (1986 w/ MTL), Esa Tikkanen (1985 w/ EDM) and Greg Gilbert (1982 w/ NYI).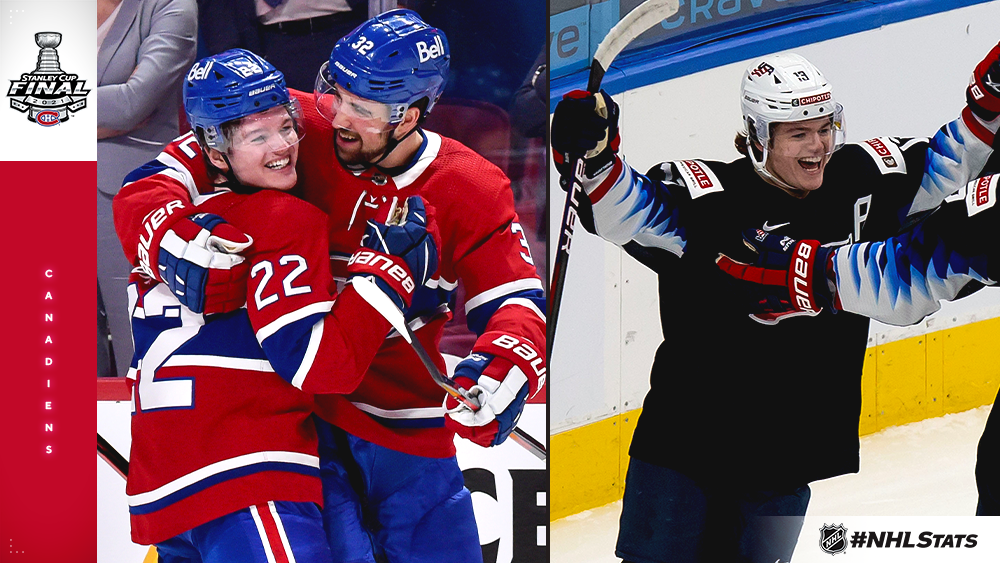 CAPTAIN STAMKOS SET FOR MUCH DIFFERENT FINAL
Following a championship run where Steven Stamkos played only 2:47 of the 2020 Stanley Cup Playoffs due to injury – including a storybook moment that featured a dramatic goal off his first shot in Game 3 of the Final – the Lightning captain has written a different script as a healthy, integral component to Tampa Bay's success this postseason.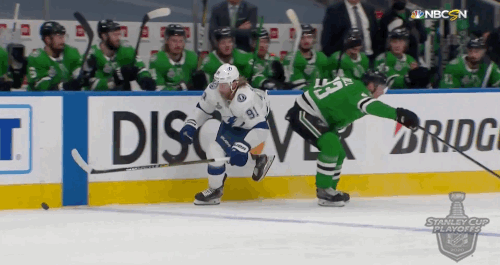 * Stamkos (7-10—17 in 18 GP) is tied for third in League scoring during the 2021 Stanley Cup Playoffs, behind teammates Nikita Kucherov (5-22—27 in 18 GP) and Brayden Point (14-6—20 in 18 GP). Stamkos' seven goals are tied for a career high in a single postseason (also 7 in 2015 & 2018), while his point total is one shy of a career best set in 2015 (7-11—18 in 26 GP).
* The Lightning captain is set to become the seventh player to skate in 90 playoff games with the franchise when he takes to the ice in Game 1. Stamkos, who has 31-40—71 in 89 career postseason contests, will trail only Kucherov (36-59—95 in 90 GP) for the most points by a Lightning player through 90 postseason games with the franchise.
STAR GOALTENDERS TAKE CENTER STAGE IN GAME 1
A pair of Vezina Trophy winners will look to backstop their team to a Stanley Cup when Tampa Bay's Andrei Vasilevskiy (.936 SV%, 1.99 GAA, 4 SO) and Montreal's Carey Price (.934 SV%, 2.02 GAA, 1 SO) meet in a much anticipated battle of star goaltenders. They each rank among the top three in both save percentage and goals-against average this postseason.
* Vasilevskiy and Price have met in a playoff game just once, during the 2015 Second Round when then-rookie Vasilevskiy relieved Ben Bishop in Game 4, a contest Montreal won 6-2. The two goaltenders have seen more of each other in the regular season, with Vasilevskiy yet to lose in regulation against Price.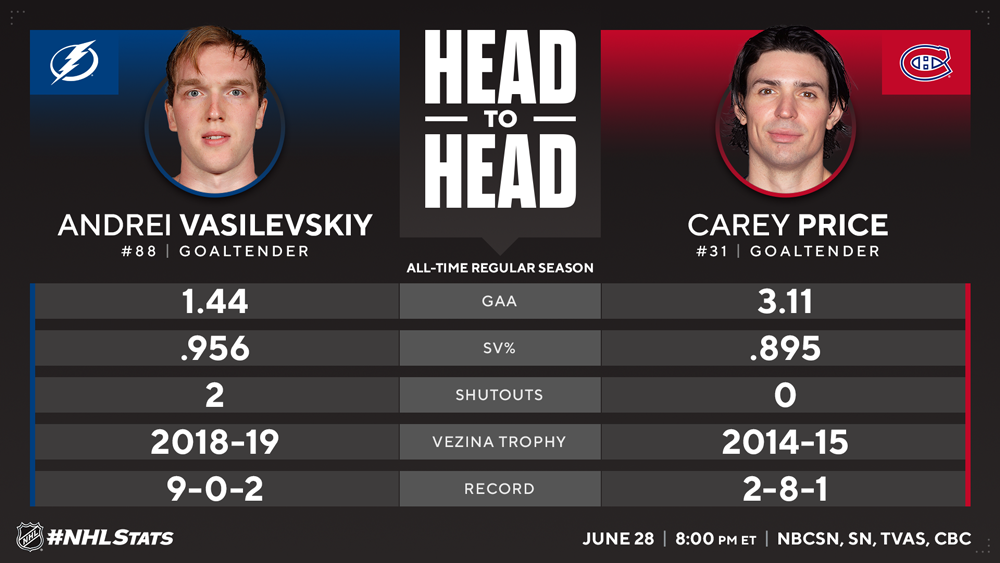 * Vasilevskiy and Price, recipients of the Vezina Trophy in 2018-19 and 2014-15, respectively, are set to become the first pair of Vezina Trophy winners to appear against each other in a Stanley Cup Final game since 1999 (Ed Belfour w/ DAL vs. Dominik Hasek w/ BUF).