THREE HARD LAPS
* Storylines are aplenty heading into the fourth head-to-head postseason meeting, and first with the Stanley Cup on the line, between the Lightning and Canadiens.
* The Lightning are back in the Stanley Cup Final for the second time in as many seasons and fourth time in franchise history (also 2004, 2015 & 2020). Tampa Bay can become the ninth different franchise to repeat as champions and fifth among clubs to join the NHL in 1967-68 or later (PHI, NYI, EDM & PIT).
* The Canadiens are set to make their first Stanley Cup Final appearance in 28 years after a season in which they were the League's final team to clinch a berth into the 2021 Stanley Cup Playoffs.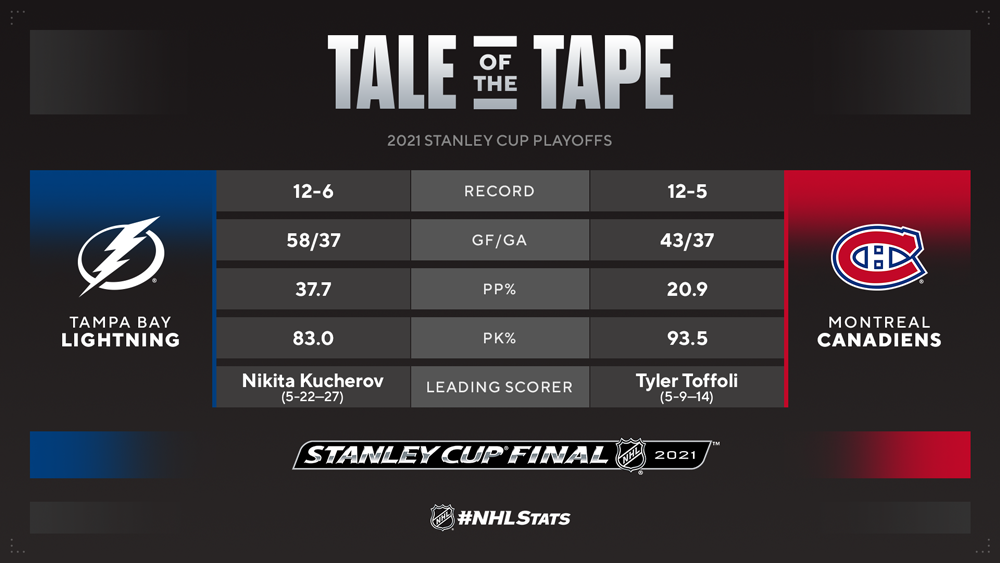 CANADIENS, LIGHTNING READY FOR 2021 STANLEY CUP FINAL
The stage is set for the Lightning and Canadiens to go head-to-head in the 2021 Stanley Cup Final, which will begin on Monday, June 28, at AMALIE Arena in Tampa Bay (8 p.m. ET, NBCSN, SN, CBC, TVAS). Tampa Bay looks to become the third different franchise in 30 years to repeat as Stanley Cup champions, while Montreal and its storied history have its sights set on its first Cup since 1993.
* The Lightning, with seven consecutive series victories, are the fourth defending Stanley Cup champion since 2000 to advance to the Final in the ensuing postseason, joining the Penguins (2016 W & 2017 W), Red Wings (2008 W & 2009 L) and Devils (2000 W & 2001 L).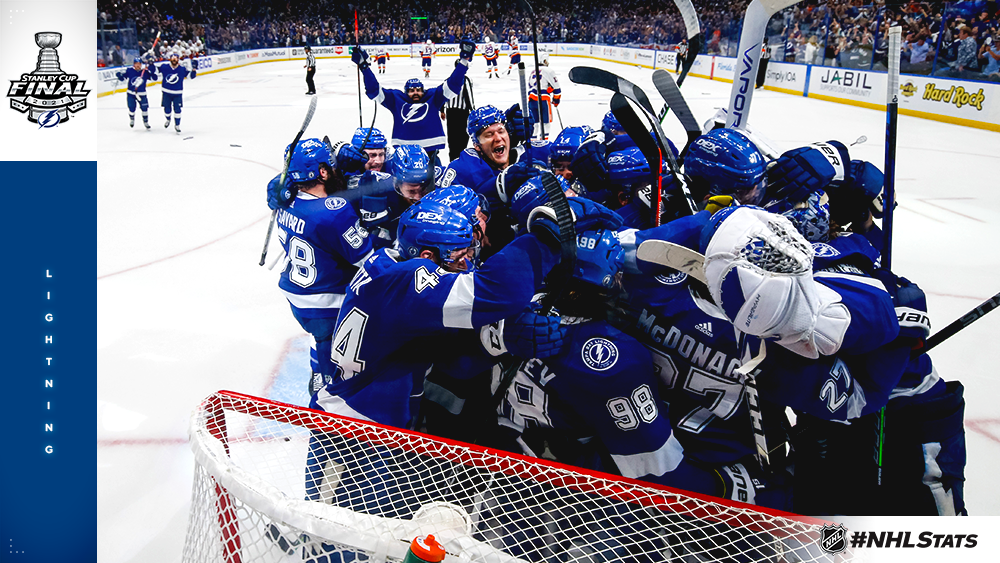 * The 2021 Stanley Cup Playoffs marks the second straight year Montreal has entered with the lowest regular-season rank among playoff teams. In 2020, the Canadiens upset the higher-seeded Penguins in the Stanley Cup Qualifiers before falling in six games to the Flyers in the First Round. This year, Montreal (No. 16) ousted three higher-seeded opponents on its way to the Final: Toronto (No. 6), Winnipeg (No. 14) and Vegas (No. 2).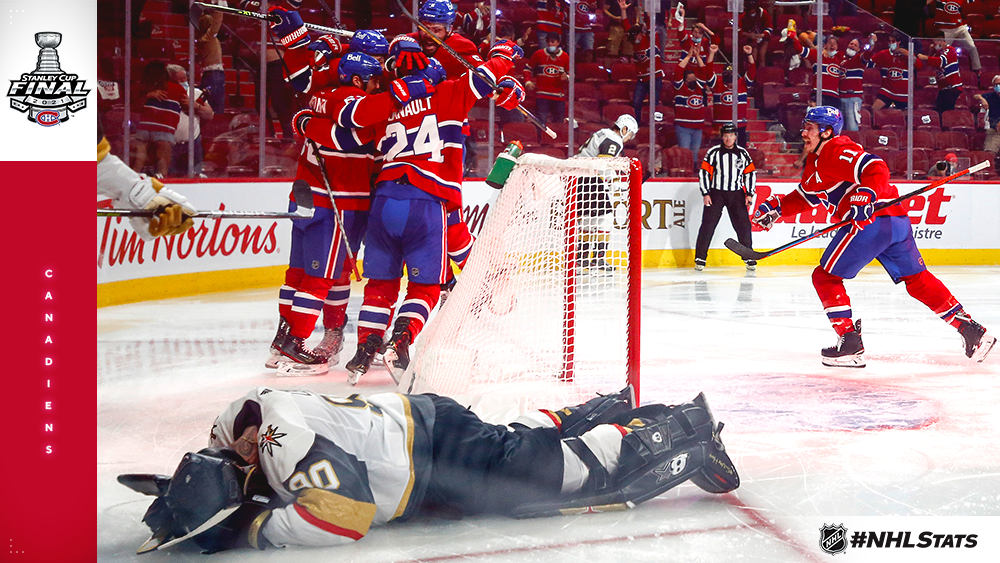 CHAMPIONSHIP PEDIGREE HEADLINES 2021 STANEY CUP FINAL
The 2021 Stanley Cup Final is set to feature an abundance of players who have been to this stage of the postseason before and left victorious.
* The Lightning have 21 players on their current roster remaining from their Stanley Cup win in 2020, while the Canadiens had zero at the conclusion of last season but have since added six to their roster – with five having dressed for the club during the 2021 Stanley Cup Playoffs (Eric Staal: 2006 w/ CAR, Corey Perry: 2007 w/ ANA, Tyler Toffoli: 2014 w/ LAK, Jake Allen: 2019 w/ STL & Joel Edmundson: 2019 w/ STL).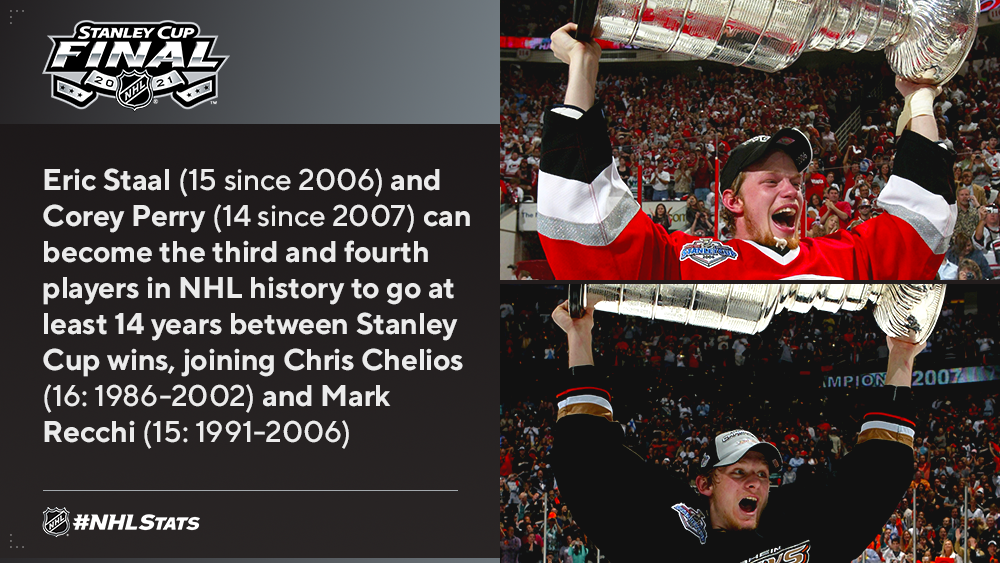 * Among teams that haven't won a championship in the past five years, the Canadiens' six Stanley Cup winners on their roster are tied with the Red Wings (Valtteri Filppula: 2008 w/ DET, Darren Helm: 2008 w/ DET, Jonathan Bernier: 2012 w/ LAK, Christian Djoos: 2018 w/ WSH, Jakub Vrana: 2018 w/ WSH & Robby Fabbri: 2019 w/ STL) for the most among all teams.
* Lightning forward Pat Maroon, already one of eight different players in NHL history to win a championship in consecutive seasons with different teams, can become the first player to win three straight Stanley Cups since multiple players did so during the Islanders dynasty from 1980 to 1983.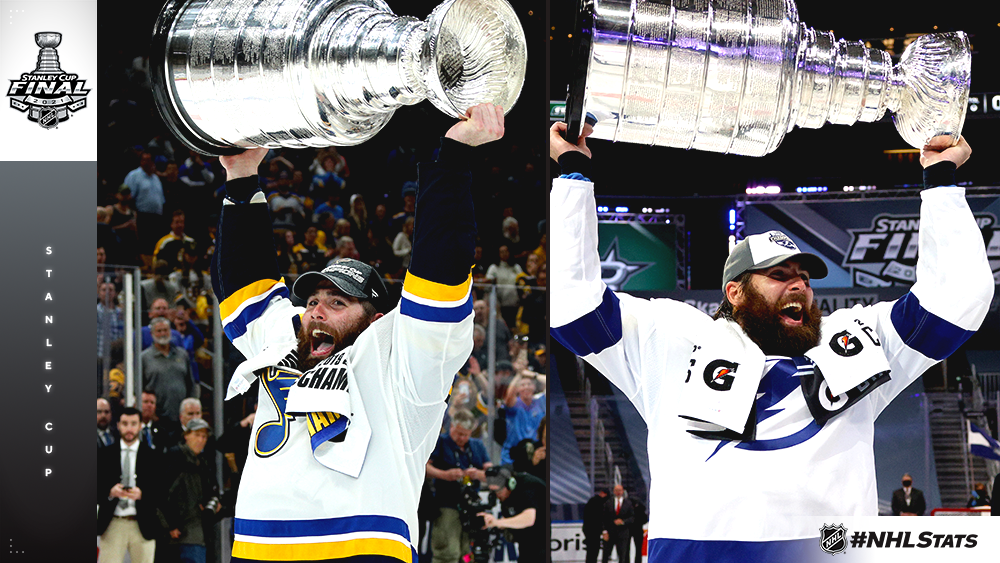 VETERANS PRICE, WEBER IN SEARCH OF FIRST CUP
Despite the various accolades on their resumes, Canadiens veterans Carey Price and Shea Weber will be making their first-ever appearance in the Stanley Cup Final and continue their quest toward their first championship.
* Price enters the 2021 Stanley Cup Final as the Canadiens' franchise leader in regular-season games played (707) and wins (360) by a goaltender, a Hart Memorial Trophy winner (2014-15), Vezina Trophy winner (2014-15), Ted Lindsay Award winner (2014-15) and a William M. Jennings Trophy recipient (2014-15).
* Along with 42 career playoff victories, Price is set to become the first goaltender in NHL history to record 400 career wins (regular seasons and playoffs combined) before making their Stanley Cup Final debut.
* Canadiens captain Weber, who scored in Montreal's series-clinching game during the Semifinals, is currently tied for the third-most playoff goals among active defensemen (18). Weber's journey to the 2021 Stanley Cup Final includes a Mark Messier NHL Leadership Award (2015-16), a World Cup of Hockey championship (2016) and two Olympic gold medals with Team Canada (2010 & 2014) in addition to 1,038 career regular-season NHL games.
LEADERS KUCHEROV, POINT LOOK FOR RARE REPEAT
Lightning forwards Nikita Kucherov (5-22—27 in 18 GP) and Brayden Point (14-6—20 in 18 GP) have been regular contributors for the club during each of the last two playoff years. The duo, who led the 2020 Stanley Cup Playoffs in points and goals, respectively, set their sights on doing so again in 2021.
* Kucherov registered 7-27—34 in 25 GP during the 2020 postseason and can become the sixth different player in the NHL's expansion era (since 1967-68) to lead the League in points in consecutive postseasons, joining Wayne Gretzky (3x: 1983-85; 2x: 1987-88), Guy Lafleur (3x: 1977-79), Mario Lemieux (2x: 1991-92), Rick MacLeish (2x: 1974-75) and Phil Esposito (2x: 1969-70).
* Point netted 14 goals in Tampa Bay's run in 2020 and can become the eighth different player in League history to lead the Stanley Cup Playoffs in goals in consecutive postseasons (tied or outright), joining Mike Bossy (3x: 1981-83), Jari Kurri (2x: 1984-85; 2x: 1987-88), Phil Esposito (2x: 1969-70), Bobby Hull (2x: 1962-63), Maurice Richard (2x: 1946-47), Gordie Drillon (2x: 1938-39) and Howie Morenz (2x: 1924-25).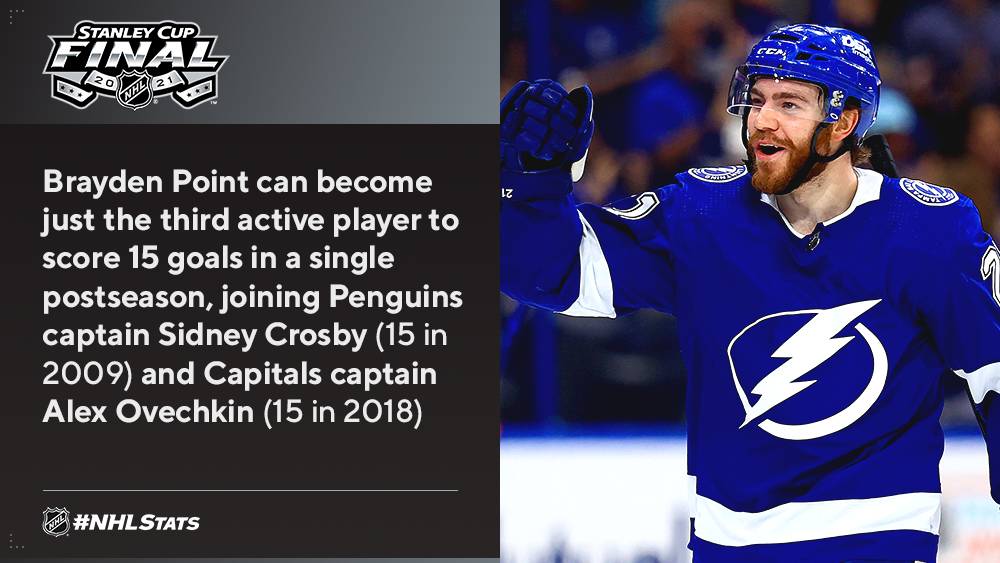 GMs HAVE CONNECTIONS TO CUP OPPONENT
The Stanley Cup Final storylines branch off beyond the reaches of the players on the ice and extend to Lightning general manager Julien BriseBois and Canadiens general manager Marc Bergevin.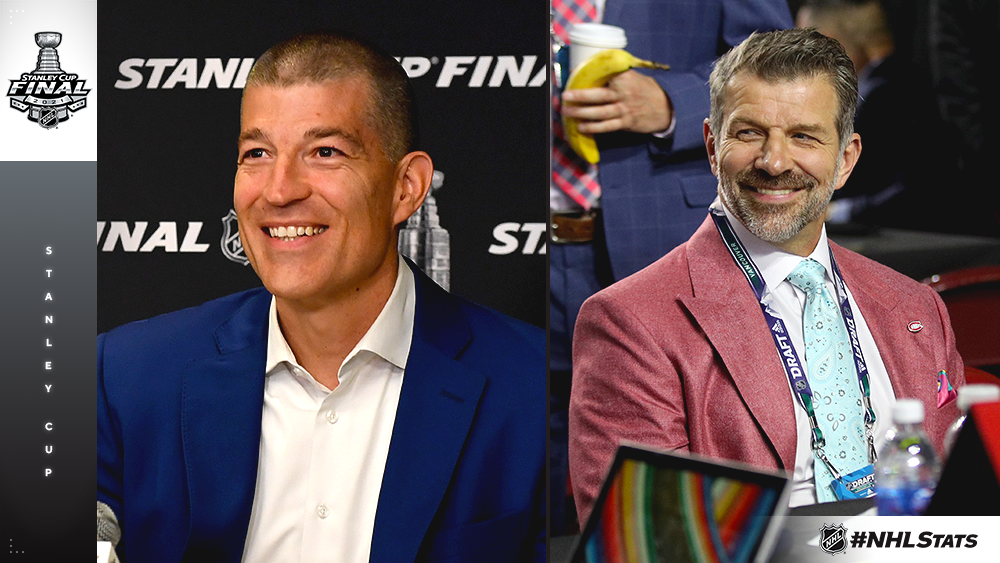 * BriseBois was the Canadiens' director of legal affairs from 2001-02 to 2002-03, director of hockey operations from 2003-04 to 2005-06 and VP of hockey operations from 2006-07 to 2009-10. His final four seasons with the organization also involved overseeing the AHL's Hamilton Bulldogs, which won the Calder Cup in 2007 with a 19-year-old Carey Price pocketing the Jack A. Butterfield Trophy as the league's playoff MVP.
* Bergevin was signed by the Lightning ahead of their inaugural season and skated with the team in each of its first three NHL campaigns from 1992-93 to 1994-95 (5-31—36 in 205 GP). Bergevin also played in one game with Tampa Bay during the 2002-03 season.