* Joel Farabee had multiple points for the third time in as many games as the Flyers defeated the Bruins at Wells Fargo Center. * Jordan Kyrou also extended his season-opening point streak via an assist on a go-ahead goal by Vladimir Tarasenko.
* Several players and teams are set to put their season-opening streaks on the line during Thursday's 10-game slate.

FARABEE FACTORS ON TWO FLYERS GOALS IN WIN OVER BRUINS
Joel Farabee (1-1—2) factored on two of the Flyers' six goals and offseason acquisitions Cam Atkinson (2-0—2) and Keith Yandle (0-2—2) recorded two points apiece as Philadelphia improved to 2-0-1 on the season. Farabee has two points in each of his first three games in 2021-22 (3-3—6), including a goal in every contest.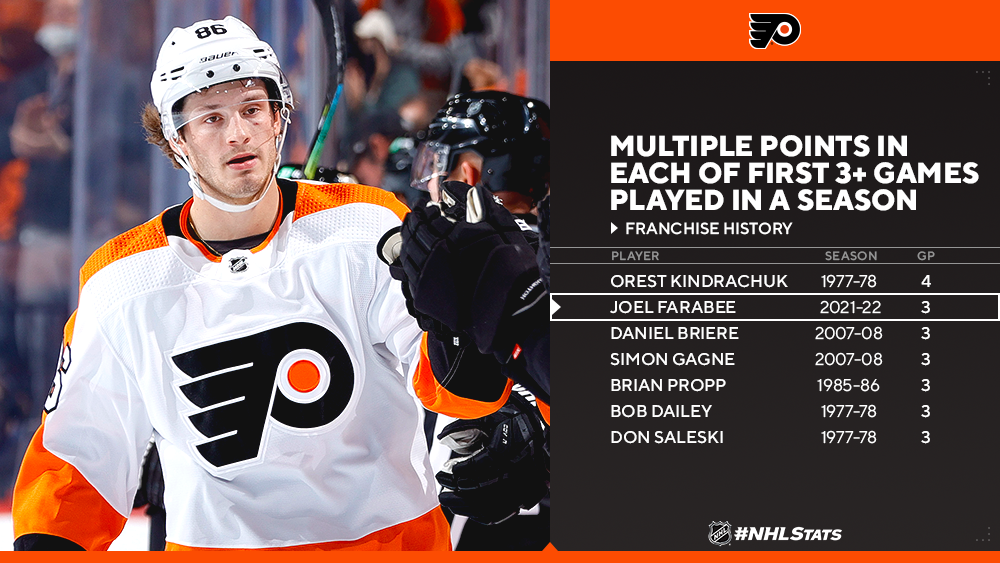 * Farabee, Atkinson (3 G) and Travis Konecny (3 G) – who also tallied Wednesday – became the first trio of Flyers teammates to each score three or more goals through the team's first three games in a season since 1982-83, when Bill Barber (3 G), Brian Propp (3 G) and Darryl Sittler (3 G) accomplished the feat.
* Yandle has 0-5—5 through his first three games with Philadelphia. He became just the third defenseman to record five points through his first three regular-season games played with the franchise, following Paul Coffey in 1996-97 (1-4—5) and Eric Weinrich in 2001-02 (1-4—5).
KYROU CONTINUES TO COLLECT POINTS AS BLUES IMPROVE TO 3-0-0
Jordan Kyrou assisted on the 36th career game-winning goal by Vladimir Tarasenko as St. Louis extended its season-opening winning streak to three games. Kyrou leads the team with seven points this season (2-5—7).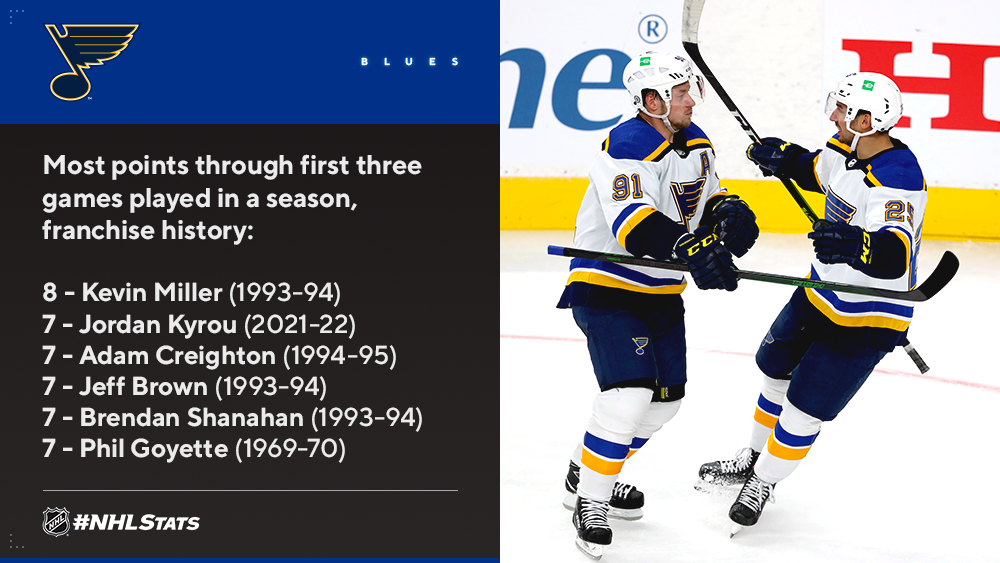 McAVOY REACHING 100 ASSISTS FEATURED IN #NHLSTATS: LIVE UPDATES
Click here to view Wednesday's edition of #NHLStats: Live Updates, which features more notes from the two-game slate including Bruins defenseman Charlie McAvoy reaching 100 career regular-season assists.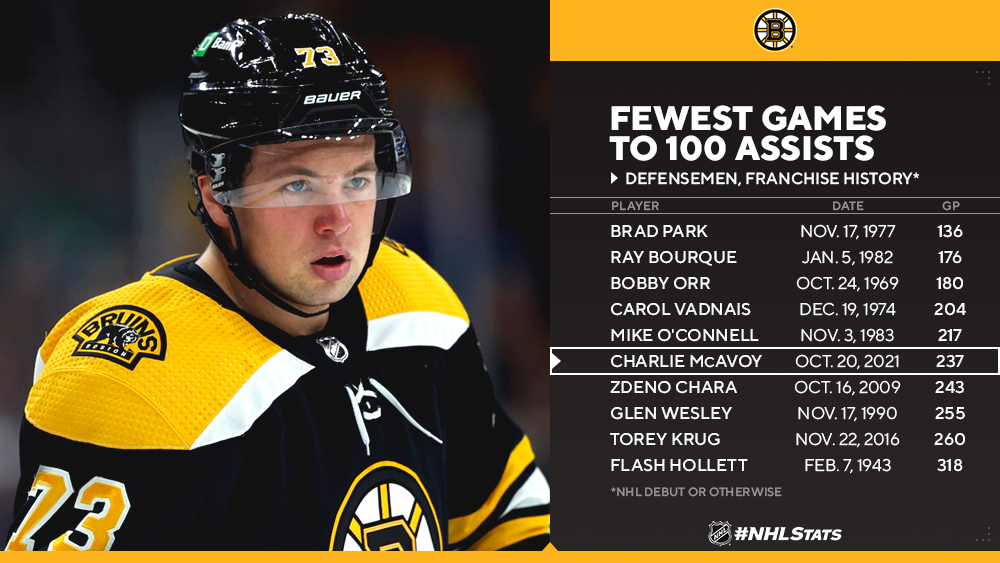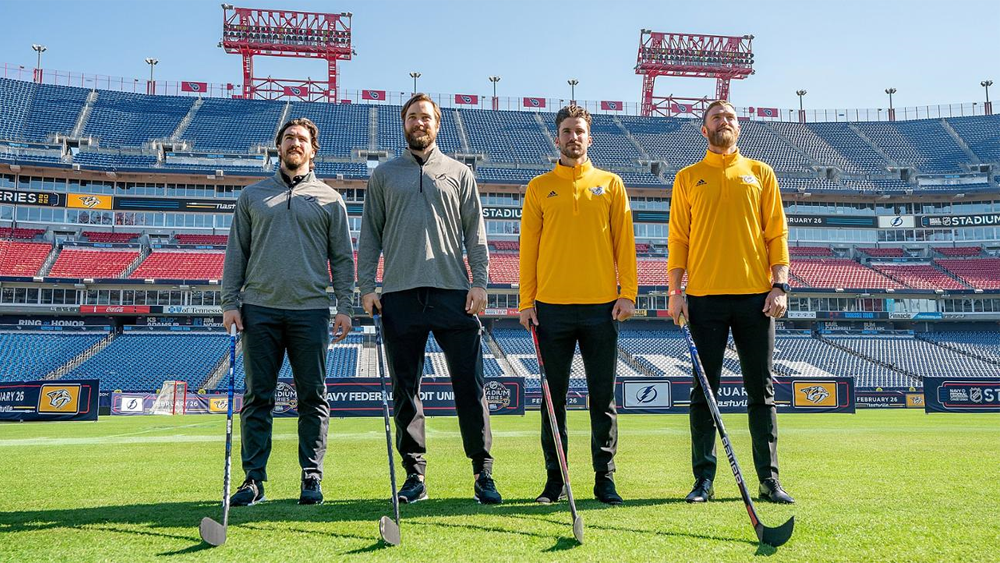 STREAKS, McDAVID MILESTONE WATCH HIGHLIGHT THURSDAY'S STORYLINES
A number of storylines are on the horizon ahead of Thursday's 10-game night with several players set on continuing their strong start to the season including Connor McDavid, who is also staring down his 200th career goal.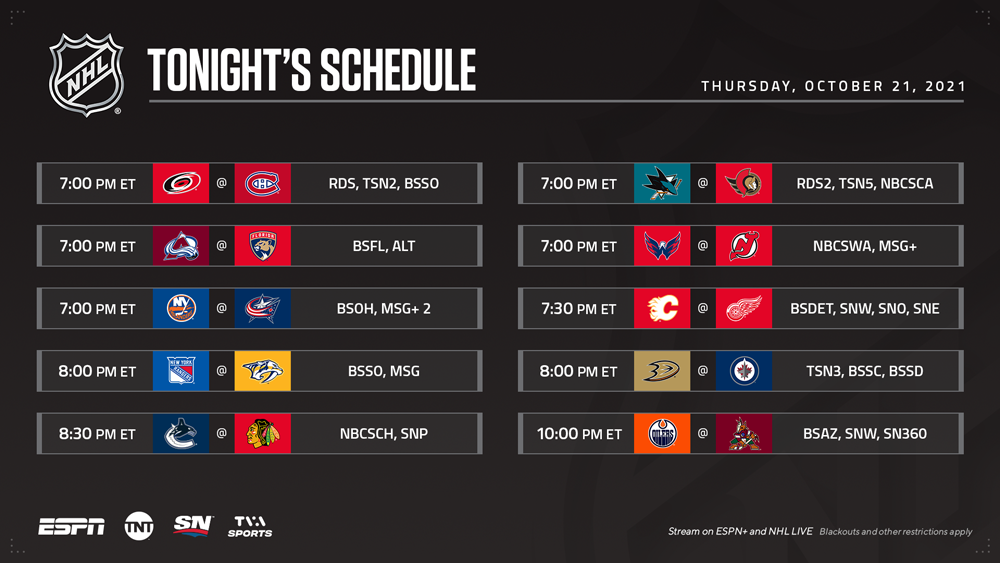 * After closing out the 2020-21 regular season with an eight-game point streak (5-16—21), McDavid has picked up where he left off and has recorded multiple points in each of his team's first three games (4-4—8). He can become the second player in franchise history to start a season with multi-point outings in four or more consecutive contests, after Wayne Gretzky (7 GP) did so in 1983-84.
* McDavid (199-383—582 in 410 GP) sits one-goal shy of 200, after his teammate Leon Draisaitl (201-313—514 in 481 GP) hit the milestone Tuesday. Only three Oilers players have required fewer contests to hit the 200-goal mark than McDavid's current games played: Gretzky (242 GP), Jari Kurri (328 GP) and Glenn Anderson (348 GP).
* Alex Ovechkin has goals in each of his club's first three games (4-2—6) – there have only been three players in franchise history to start a season with a longer run with one of those coming from the Capitals captain in 2013-14 (4 GP) on his way to securing one of his eight 50-goal seasons.
* Andrei Svechnikov has found the back of the net in each of the Hurricanes' first two games of 2021-22, a season after starting with goals in his first three contests (3-2—5 in 2020-21). Should he score again on Thursday, Svechnikov will become just the fourth player in the past 35 years to record consecutive season-opening goal streaks of at least three games.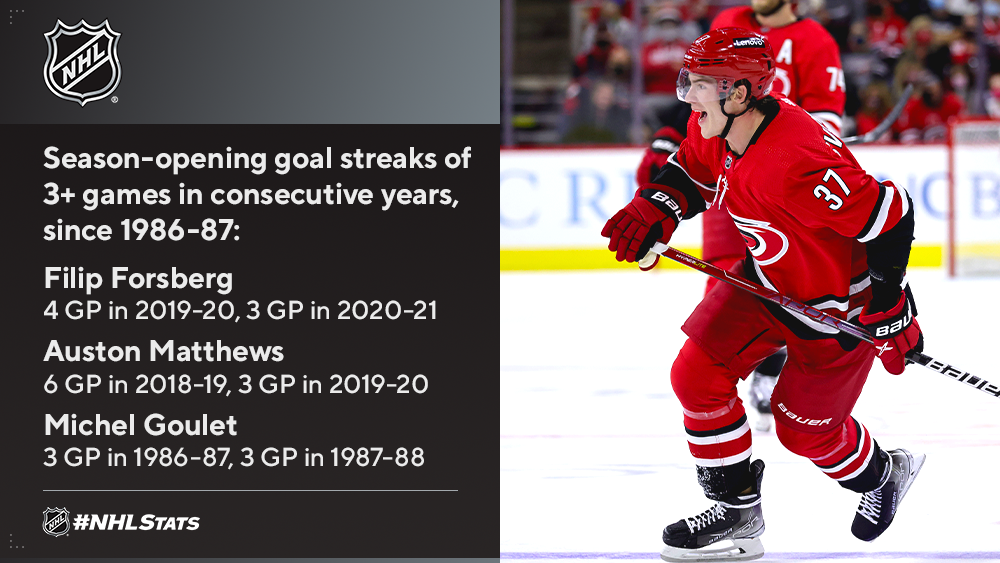 PANTHERS, OILERS LOOK TO IMPROVE TO 4-0-0
The Panthers (3-0-0, 6 points) and Oilers (3-0-0, 6 points) will put their perfect records on the line when they square off with the Avalanche (1-2-0, 2 points) and Coyotes (0-2-1, 1 point), respectively.
* Florida, which looks to win each of its first four games to start a season for the first time in franchise history, has been led by captain Aleksander Barkov (2-3—5) thus far. The Panthers have trailed for just 7:06 this season – that's behind only the Red Wings and Capitals (both w/ 0:00) for the least amount of time among teams who have contested at least three games.
* After contesting each of their first three contests of the season at Rogers Place, the Oilers travel to Gila River Arena in Arizona to play the team's first road game of the season.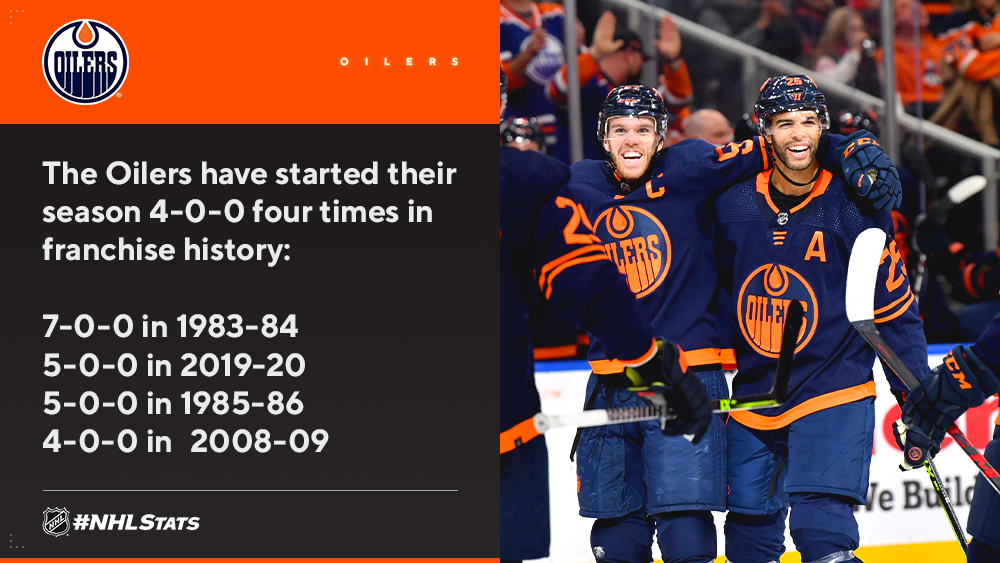 KOTKANIEMI MAKES HIS RETURN TO MONTREAL
Jesperi Kotkaniemi will make his return to Montreal – the team that drafted him third overall in 2018. Kotkaniemi was a key contributor to the Canadiens' ride to the 2021 Stanley Cup Final after he concluded the postseason with five goals. His overtime goal in Game 6 of the First Round aided Montreal's effort in erasing a 3-1 series deficit and eventually eliminating Toronto in Game 7.