* Connor McDavid and Sam Bennett accounted for the NHL's third and fourth hat tricks of the 2021-22 season.* Brad Marchand joined rare company with a penalty-shot goal to open the Bruins' 97th season.
* Katie Guay, one of 10 women who joined the AHL roster of officials for the 2021-22 season, became the first female to ever referee a game in the league.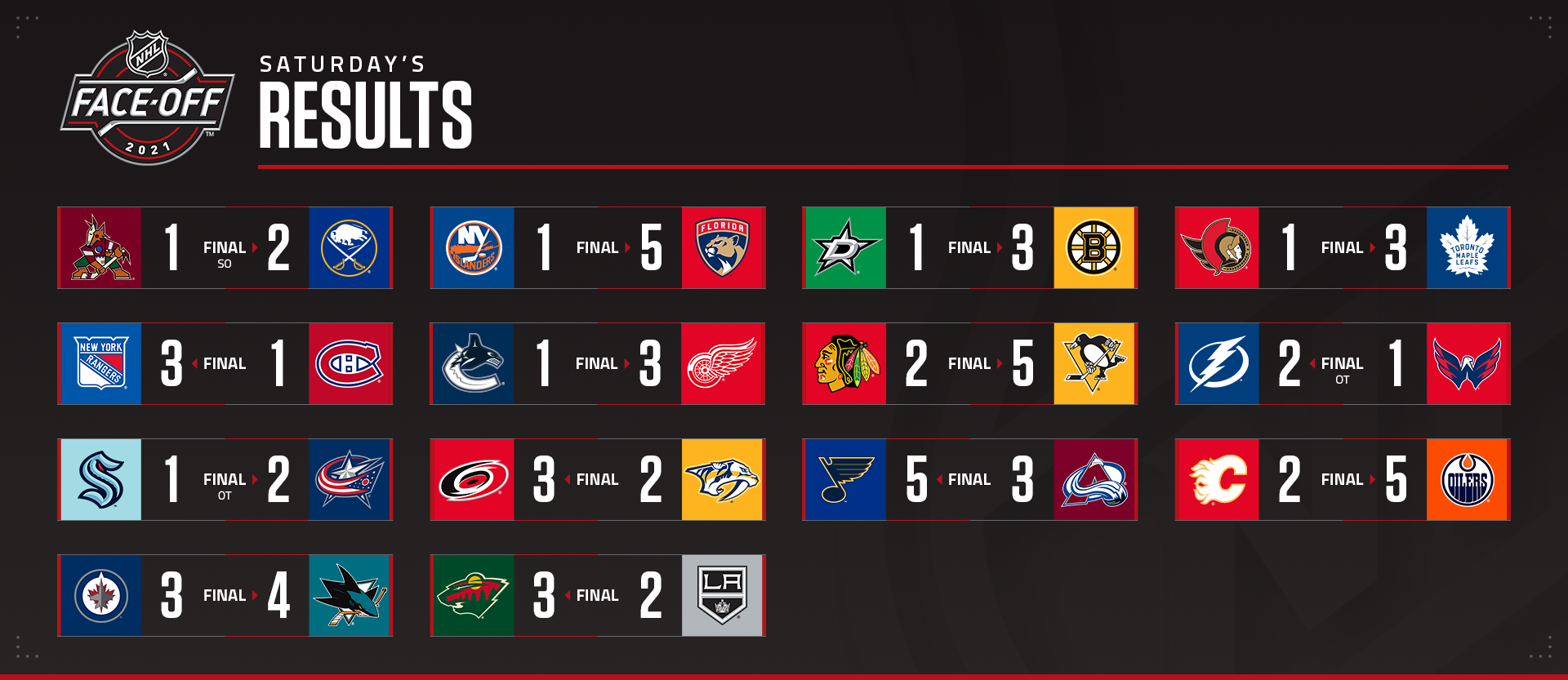 McDAVID, BENNETT SCORE HAT TRICKS AS OILERS, PANTHERS IMPROVE TO 2-0-0
Oilers captain Connor McDavid and Panthers forward Sam Bennett both had hat tricks as Edmonton and Florida moved to 2-0-0 on the season:
* McDavid netted the 10th hat trick of his NHL career, including three which have been scored against Calgary (also 3 G on Oct. 4, 2017 & 3 G on Feb. 20, 2021). He became the second player in the history of the rivalry with three "Battle of Alberta" hat tricks, joining Flames icon Lanny McDonald.
* Bennett recorded the second hat trick of his NHL career (also 4 G on Jan. 13, 2016 w/ CGY) and has 10-13—23 in 17 games since being acquired by the Panthers on April 12 (regular season & playoffs).
MARCHAND CONVERTS ON PENALTY SHOT TO RECORD BRUINS' FIRST GOAL . . .
Bruins forward Brad Marchand (2-0—2) became the third player in NHL history to record a team's first goal in a season by converting on a penalty shot, joining Mats Sundin on Oct. 4, 2006 with Toronto and Chris Kelly on Oct. 3, 2013 with Boston.
* Penalty-shot goals are nothing new for Marchand. He recorded the fifth such tally of his NHL career and now trails only Pavel Bure (7) and Mario Lemieux (6) for the most in League history (since 1934-35 when penalty-shot goals were officially introduced).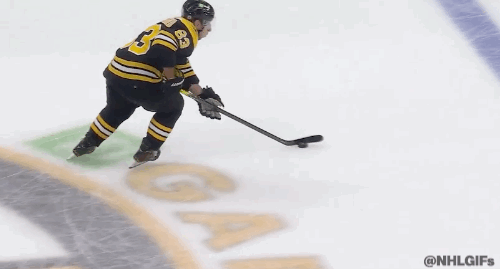 . . . BLUEGER OPENS SCORING 15 SECONDS INTO PENGUINS' HOME OPENER
Teddy Blueger scored at 0:15 of the first period – one of four Pittsburgh goals during the opening 11:25. He became just the seventh player in NHL history to score a goal in the opening 15 seconds of a team's home opener.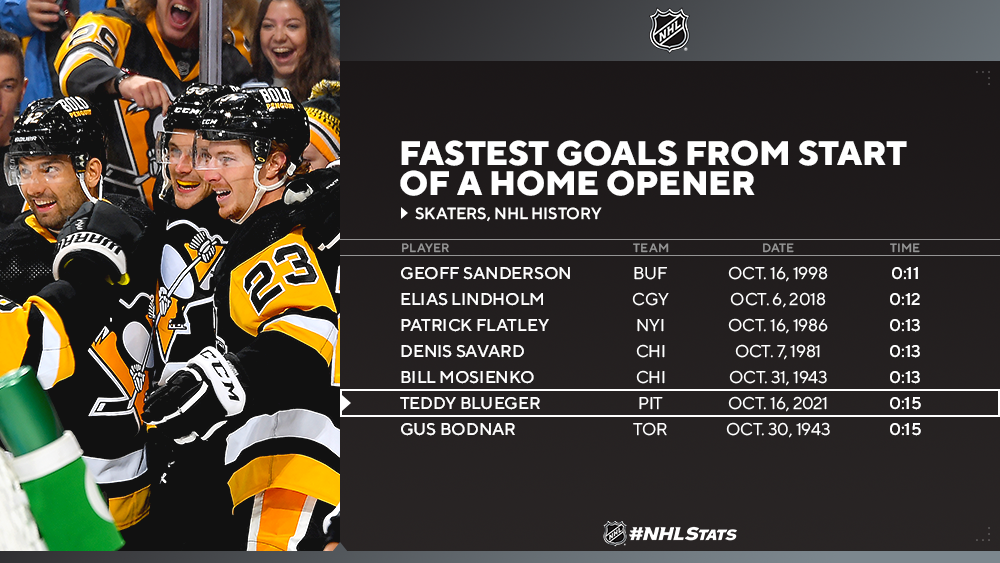 SATURDAY'S SLATE HIGHLIGHTED BY CLOSE GAMES
Ten of the 14 games Saturday were decided by a one-goal margin or by two including an empty-netter, with nearly 75% of total playing time featuring the score either tied or within one goal. Click here to read more notes in the Oct. 16 edition of #NHLStats: Live Updates.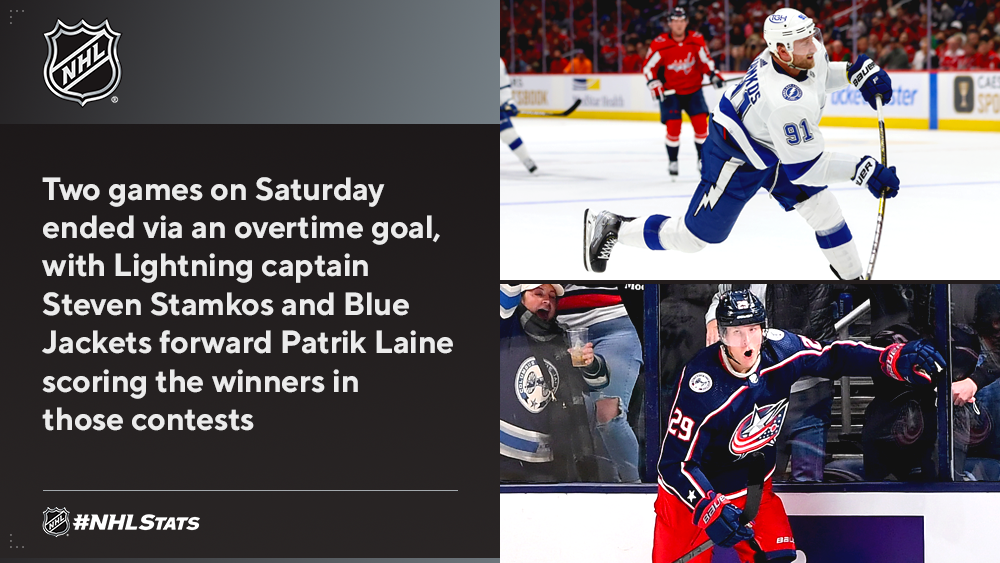 KATIE GUAY BECOMES FIRST FEMALE TO REFEREE AN AHL GAME
AHL official Katie Guay broke barriers Saturday when she worked a contest between the Wilkes-Barre/Scranton Penguins and Lehigh Valley Phantoms, becoming the first female to ever referee a game in the league.
* Guay is among a group of 10 women who joined the AHL roster of officials for the 2021-22 season. Fellow referees Kelly Cooke, Samantha Hiller, Jacqueline Zee Howard, Elizabeth Mantha, Amanda Tassoni and Laura White will also make their AHL debut this month, while linespersons Alexandra Clarke, Kendall Hanley and Kirsten Welsh will work their first game later in the season.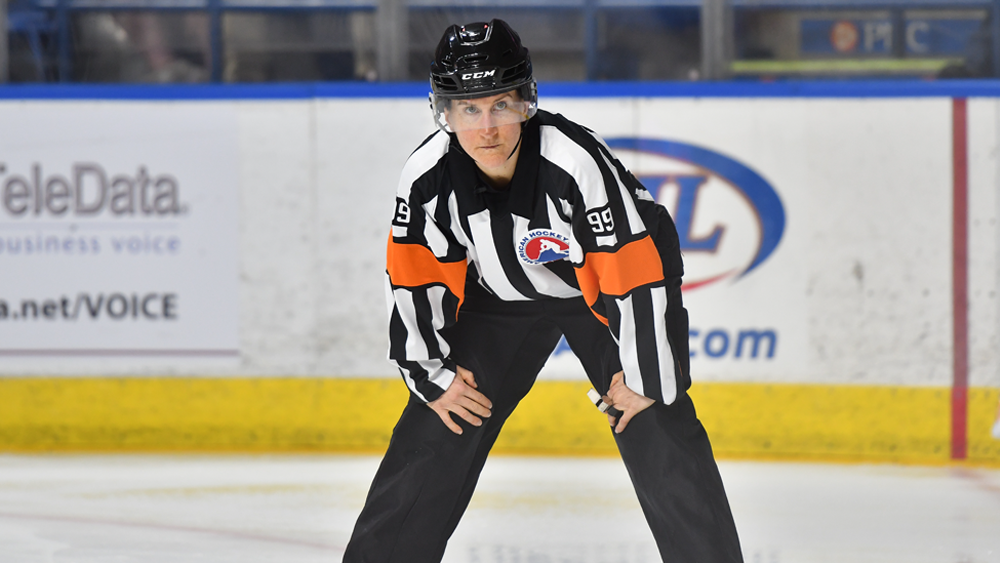 QUICK CLICKS
* Alex Ovechkin climbs another all-time NHL list with a goal Saturday
* Anze Kopitar has seven points through Kings' first two games in 2021-22
* Avalanche honor late GM Pierre Lacroix with banner raised to rafters
* Leo Boivin dies at 89, Hockey Hall of Fame defenseman
* Maple Leafs sign University of Toronto goalie Alexander Bishop as backup against Senators
STARS' ROAD TRIP CONTINUES WITH SUNDAY SOJOURN IN OTTAWA
The Stars (1-1-0, 2 points) continue their four-game, season-opening road trip Sunday when they visit the Senators (1-1-0, 2 points) at Canadian Tire Centre.