* The Flames (12-3-5, 29 points) scored five to boost their lead atop the Western Conference and accumulate the highest point total through their 20-game mark of a season in exactly 20 years.* Steven Stamkos notched 1-2—3 for the 80th three-point performance of his career – a feat only six active players have accomplished – and Andrei Vasilevskiy (34 saves) blanked the Flyers for his first shutout of the season.
* Fourteen games highlight the NHL schedule, which will mark the busiest Wednesday of the 2021-22 season as a number of win streaks, point streaks and milestones are on the line.
FLAMES STAY HOT ATOP THE WESTERN CONFERENCE
Matthew Tkachuk (1-0—1) scored the game winner as one of Calgary's five goals to extend the club's point streak to seven games (5-0-2) and boost the Flames' (12-3-5, 29 points) lead atop the Western Conference.
* The 2021-22 campaign marks the fifth time the franchise has led their conference at their 20-game mark of a season (also 1993-94, 1992-93, 1988-89 & 1978-79).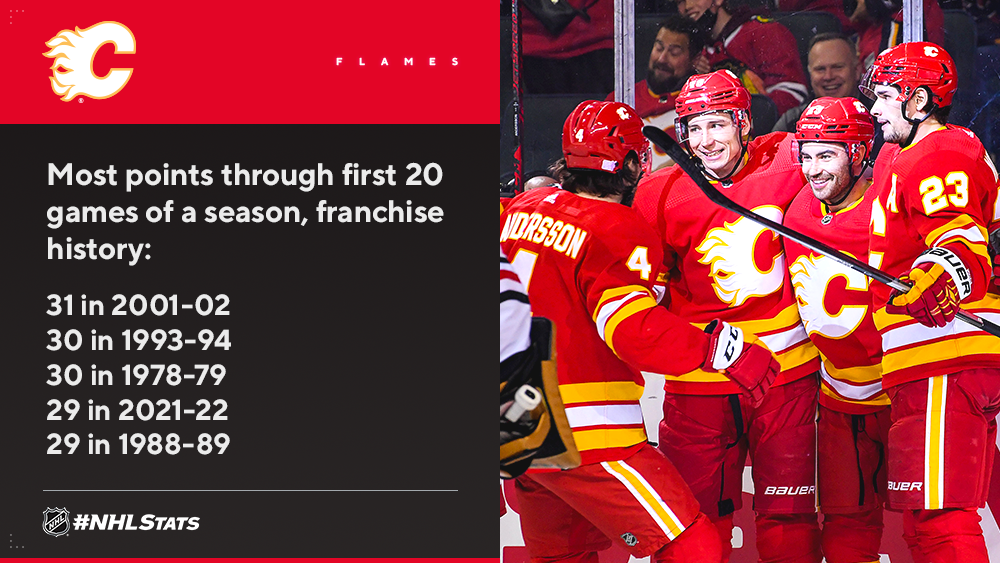 STAMKOS, VASILEVSKIY SHINE IN LIGHTNING WIN
Steven Stamkos (1-2—3) collected three points, while Andrei Vasilevskiy turned aside all 34 shots he faced to blank the Flyers and record his first shutout of the season. Tampa Bay extended its win streak against Philadelphia to nine games dating to Jan. 25, 2018 – its longest active such run against one opponent.
* Stamkos' three-point performance marked the 80th of his career. Only six active NHL players have more: Sidney Crosby (151), Alex Ovechkin (120), Joe Thornton (112), Evgeni Malkin (101), Patrick Kane (94) and Nicklas Backstrom (83).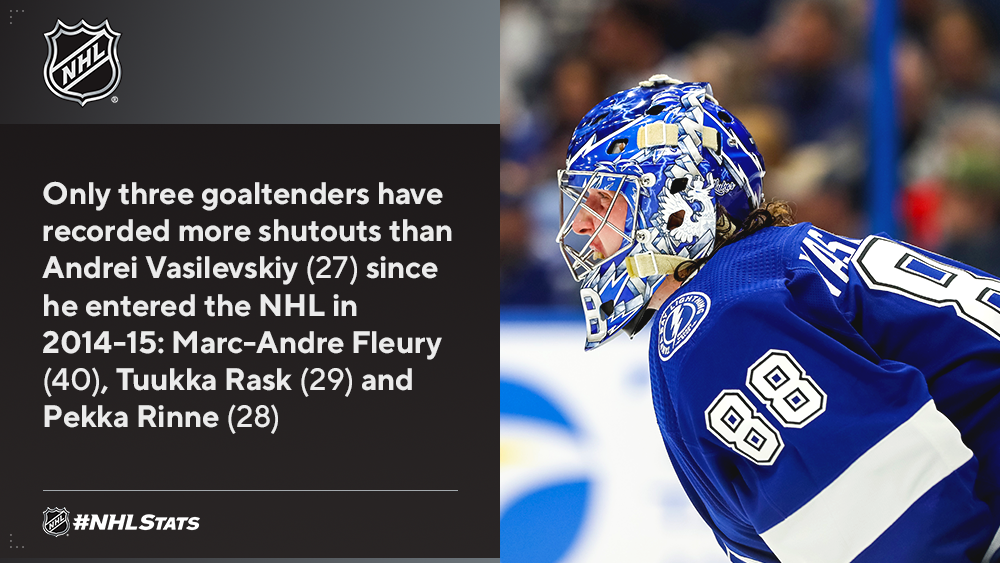 STARS SKATE TO VICTORY ON HOCKEY FIGHTS CANCER NIGHT IN DALLAS
John Klingberg (0-3—3) doubled his point total after entering Tuesday with only three assists through the first 12 games of 2021-22, marking the 14th three-point outing of his career on the night Dallas hosted its Hockey Fights Cancer Awareness Night.
* Bekki Nill, wife of Stars general manager Jim, overcame a 22-year fight against cancer. Once she rebounded from the 2011 diagnosis, her efforts shifted toward making connections and helping others facing cancer challenges. Click here to read more about her story.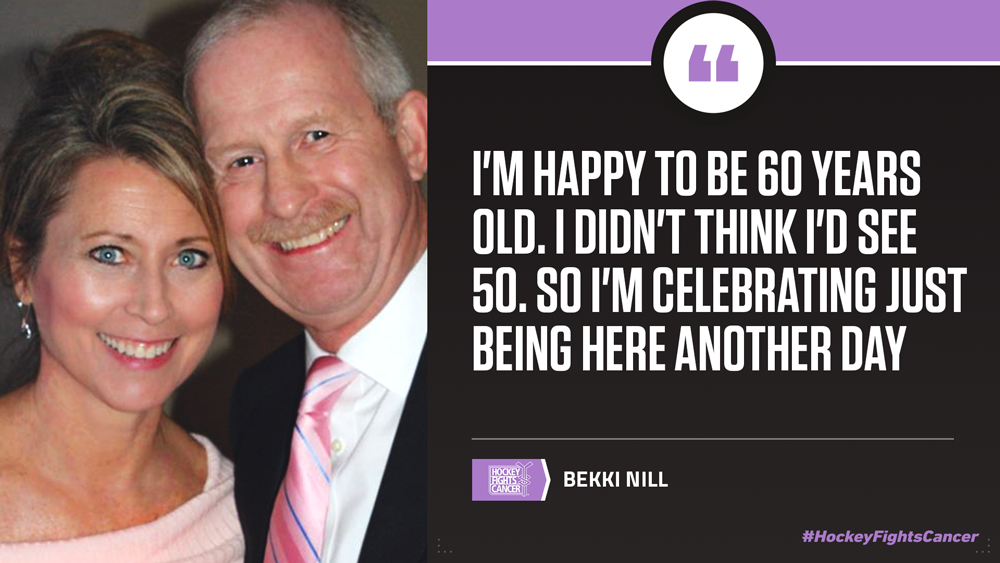 14-GAME SLATE LEADS INTO U.S. THANKSGIVING
Fourteen games highlight the NHL schedule for the second time this season (also Oct. 16), with a 10 p.m. ET tilt between the Maple Leafs (13-6-1, 27 points) and Kings (8-7-3, 19 points) taking place on TNT. The 2021-22 campaign features nine more evenings with 14-plus contests, including four with 15 games on Dec. 23, Jan. 8, Jan. 15 and April 29.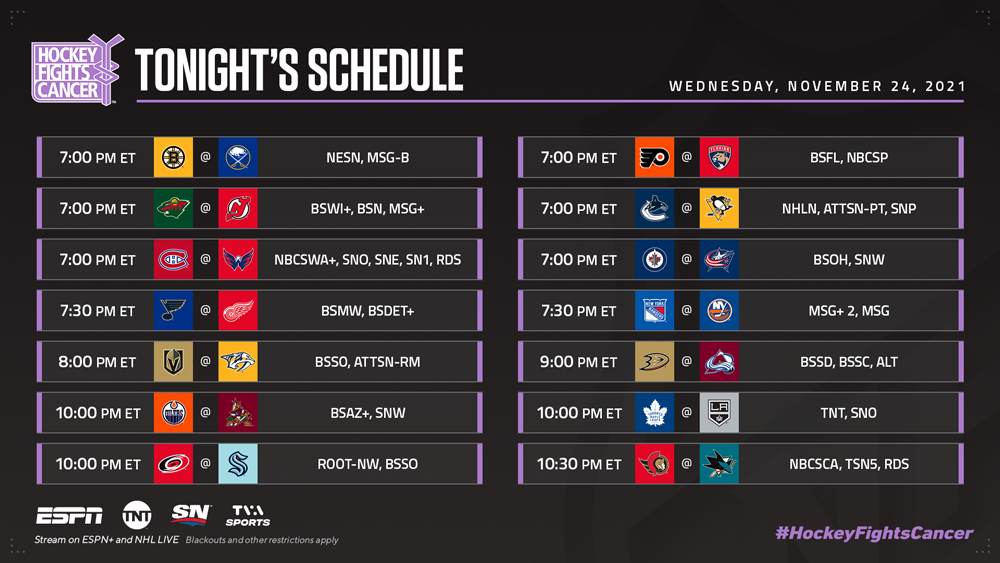 PANTHERS, AVALANCHE LOOK TO CONTINUE STREAKING SUCCESS. . .
The Panthers (13-2-3, 29 points), who have won 10 consecutive games at home, and the Avalanche (9-5-1, 19 points), who enter Wednesday on a five-game winning streak, look to continue their recent success when they host the Flyers (8-5-3, 19 points) and Ducks (10-6-3, 23 points), respectively.
* Florida, led by Anthony Duclair (7-5—12 in 10 GP) at FLA Live Arena in 2021-22, can match the NHL record for longest home win streak to start a season – held by the 1963-64 Black Hawks. The trio of Bobby Hull (10-11—21 in 11 GP), Kenny Wharram (10-10—20 in 11 GP) and Stan Mikita (9-11—20 in 11 GP) fueled Chicago's offense during its record-setting run.
* Colorado, with wins in each of its last four meetings against Anaheim, enters Wednesday with the NHL's longest active win streak (5-0-0 dating to Nov. 11) after scoring seven goals in each of its last two contests. The Avalanche have never scored seven or more goals in three straight games – the last team to do so was the Mario Lemieux-led Penguins in 1995-96 (3 GP from Nov. 4-10, 1995).
* Cale Makar has scored a team-high five goals over Colorado's five-game win streak, including two in each of his last two contests.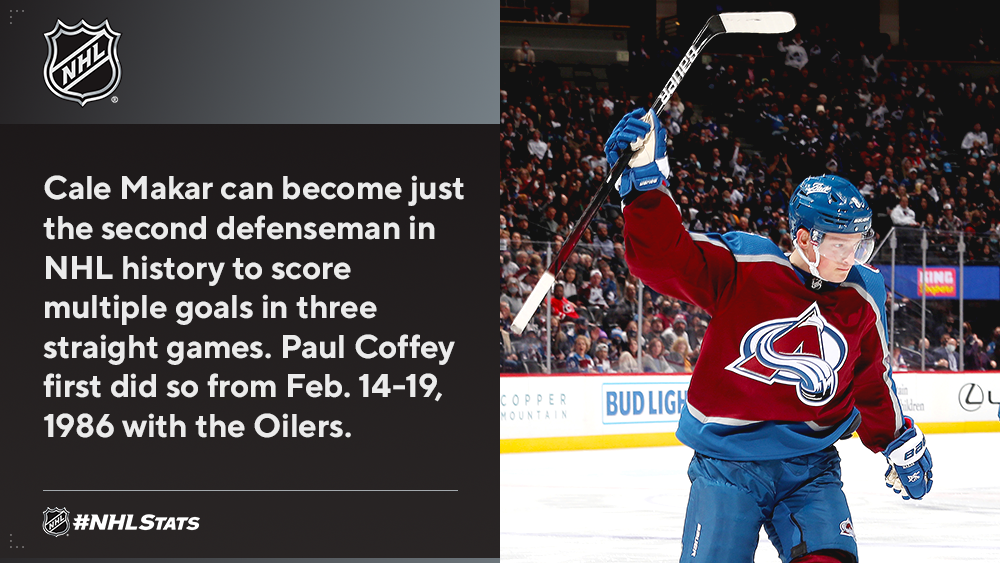 . . . WHILE GUENTZEL ALSO HOPES TO DO SO IN PITTSBURGH
Jake Guentzel eyes a sixth consecutive contest with a goal when his Penguins (8-6-4, 20 points) host the Canucks at PPG Paints Arena. Guentzel currently owns the NHL's longest goal streak of 2021-22 (5-1—6 in 5 GP).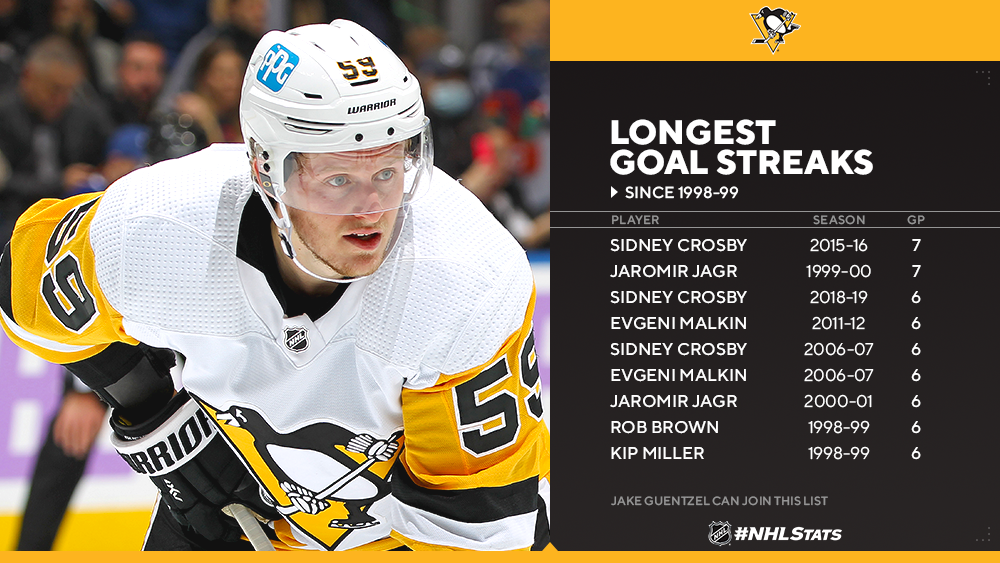 NHL'S YOUTH SET SIGHTS ON HITTING CAREER BENCHMARKS
Twenty-two-year-old Quinn Hughes (13-98—111 in 147 GP) and 19-year-old Lucas Raymond (7-12—19 in 20 GP) have their sights set on reaching career benchmarks when the Canucks (6-11-2, 14 points) and Red Wings (8-9-3, 19 points) take to the ice.
* Hughes can become the fifth defenseman in NHL history to record his 100th career helper prior to his 150th game. Sergei Zubov (127 GP w/ NYR), Mark Howe (135 GP w/ HFD), Stefan Persson (135 w/ NYI) and Al MacInnis (144 GP w/ CGY) all did so.
* Raymond (19 years, 241 days) has five points over his last five games (1-4—5) and leads all rookies with 19 points this season. Should the fourth overall pick in the 2020 NHL Draft find the score sheet against the Blues, he would join franchise icon and current general manager Steve Yzerman (17 GP in 1983-84) as just the second Red Wings teenager to collect his first 20 career points in 21 contests or fewer.