* Kirill Kaprizov became the eighth active skater to score 30 career goals in less than 70 games as the Wild won their fourth straight contest.
* Jack Campbell shut out the Flyers in Philadelphia and became the first Maple Leafs goaltender to do so in nearly 19 years.
* An 11-game Thursday in the NHL could see Alex Ovechkin surpass Brett Hull for sole possession of fourth place on the League's all-time goals list.

KAPRIZOV SCORES 30TH CAREER GOAL IN MINNESOTA'S FOURTH STRAIGHT WIN
Kirill Kaprizov scored the 30th goal of his career (30-31—61 in 67 GP) as Minnesota claimed its fourth straight win. Kaprizov required the fewest games to reach the mark among players to debut with the Wild, eclipsing Marian Gaborik (93 GP).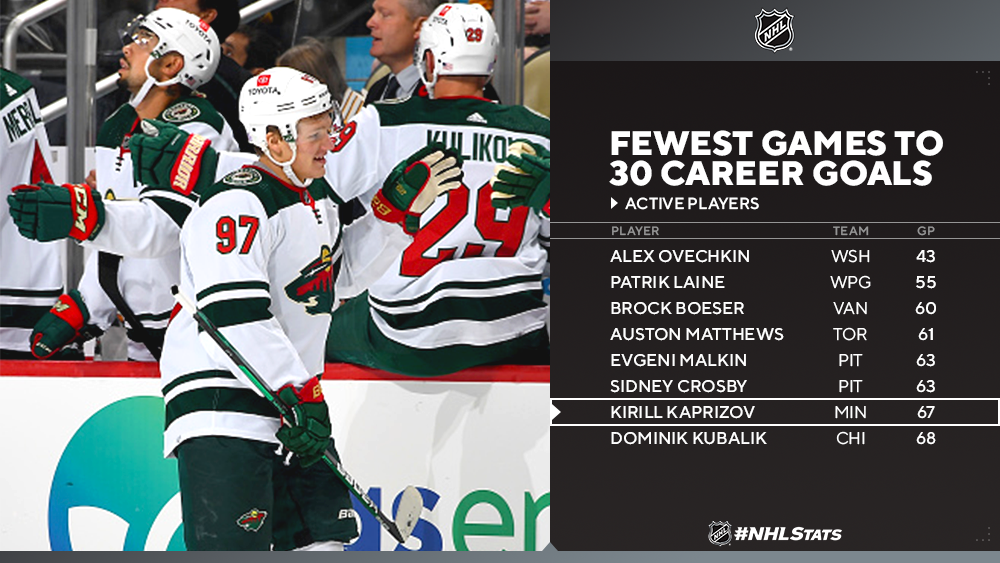 CAMPBELL CAPS OFF MAPLE LEAFS WIN WITH SHUTOUT
William Nylander scored two of Toronto's three goals and Jack Campbell turned aside all 36 shots he faced to earn his second shutout of the season as the Maple Leafs improved to 6-1-0 through their last seven games. Campbell earned his 27th win in a Maple Leafs uniform, the most ever through 40 career appearances with the franchise – two more than Al Rollins (25).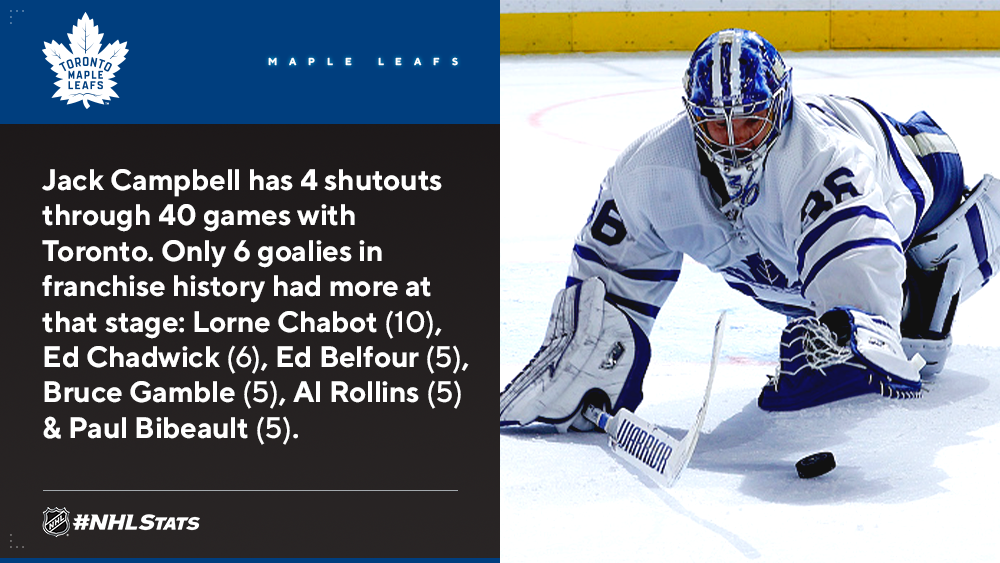 PREDATORS CONTINUE TO ROLL ON THE ROAD IN #NHLSTATS: LIVE UPDATES
Rookie Tanner Jeannot notched 1-1—2 as the Predators improved to 6-1-1 in their last eight games, including a 3-1-1 mark through five contests on their six-game road trip. Click here to read more from Wednesday's edition of #NHLStats: Live Updates.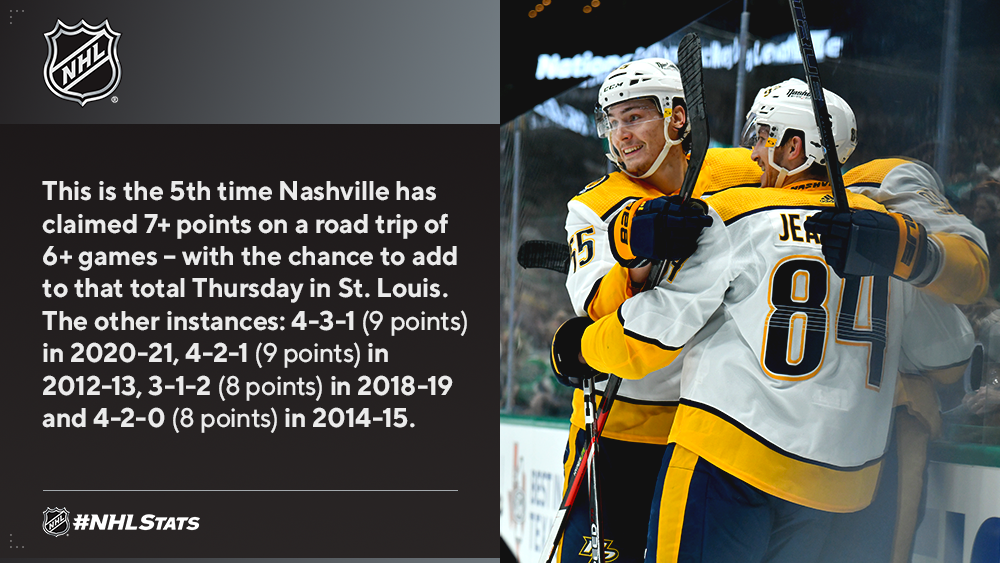 ELEVEN GAMES LINED UP FOR THURSDAY
Alex Ovechkin's chase for goal No. 742 continues as the Capitals' captain travels to Little Caesars Arena one tally shy of securing sole possession of fourth place on the NHL's all-time list. Meanwhile, the Bruins – undefeated at home this season (5-0-0) – are primed to welcome the Oilers to TD Garden after Edmonton had its 10-game road win streak come to a halt on Nov. 9 (regular season, dating to 2020-21).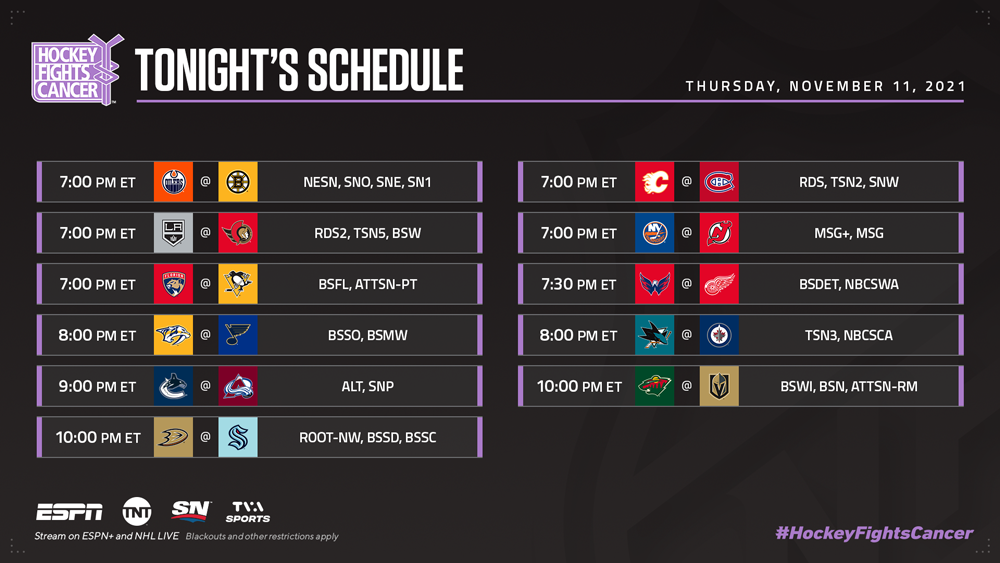 OVECHKIN EYES FOURTH PLACE ON NHL'S ALL-TIME GOALS LIST
After scoring in nine of his first 12 contests of the 2021-22 season, Alex Ovechkin (741-600—1,341 in 1,209 GP) needs one tally to surpass Brett Hull (741-650—1,391 in 1,269 GP) for sole possession of fourth place on the NHL's all-time list.
* Should Ovechkin (36 years, 55 days) move into the NHL's top four Thursday, he would become the second-youngest player at the time of his 742nd career goal behind only Wayne Gretzky (31 years, 22 days on Feb. 17, 1992). Gordie Howe was 41 years and 250 days when he notched No. 742 on Dec. 6, 1969, while Jaromir Jagr hit the mark at 44 years and five days on Feb. 20, 2016.
* Ovechkin (67 GP on Thursday) can require the fewest games to go from No. 700 to No. 742. Howe needed 80 games to go from one to the other, fewer than both Gretzky (94 GP) and Jagr (155 GP).
* Of Ovechkin's 741 tallies, 271 have come on the power play – three shy of tying Dave Andreychuk (274) for the most in League history.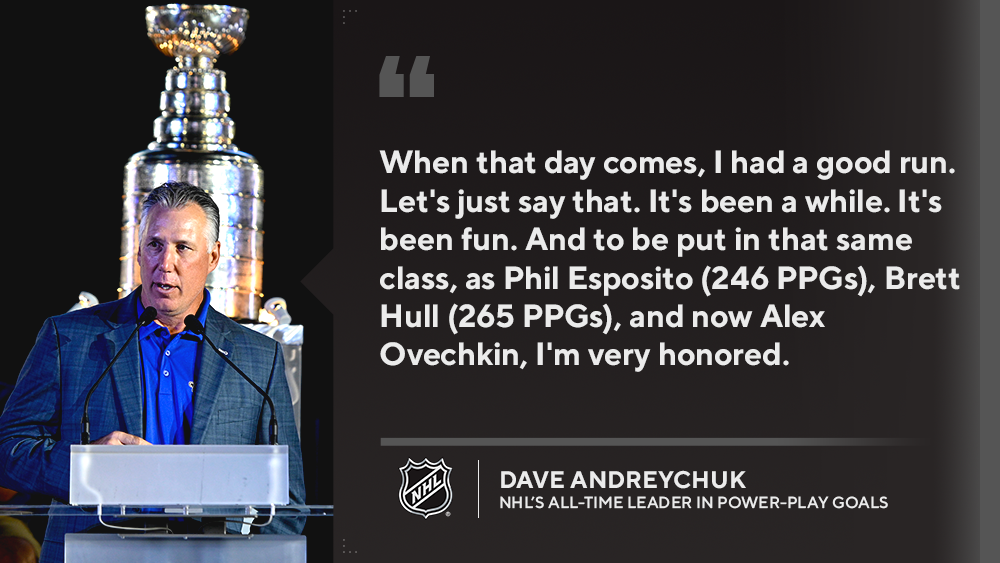 McDAVID, OILERS TRAVEL TO BOSTON AS BRUINS AIM TO EXTEND HOME WIN STREAK
Connor McDavid (9-14—23 in 11 GP), Brad Marchand (5-10—15 in 10 GP) and the Bruins will all look to uphold their respective streaks when Edmonton (9-2-0, 18 points) faces Boston (6-4-0, 12 points) for the first time since Feb. 19, 2020.
* Marchand leads the Bruins in scoring at TD Garden this season, averaging two points per game and at least a point in each home contest (4-6—10 in 5 GP). Marchand (10 GP) and David Pastrnak (8 GP) were the last Bruins to post a longer home point streak to begin a campaign, each doing so to start 2019-20.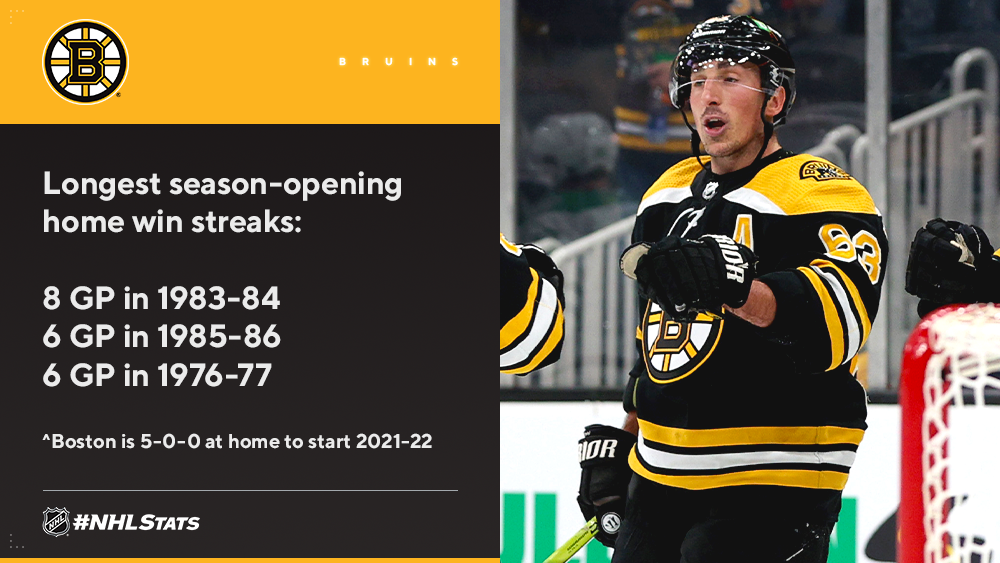 * McDavid (204-393—597 in 418 GP) enters Thursday three shy of 600 career points and riding a season-opening 11-game point streak. He also has a point in each of his last 19 regular-season appearances dating to May 1, 2021 (14-30—44). Only three active players have recorded at least one point in 20 or more consecutive appearances, spanning seasons or otherwise: Patrick Kane (26 GP from Oct. 17 – Dec. 13, 2015 & 20 GP from Jan. 3 – Feb. 22, 2019), Sidney Crosby (25 GP from Nov. 5 – Dec. 28, 2010) and Nathan MacKinnon (20 GP from March 24 – Nov. 1, 2019).