* The clock is winding down – teams have until the 2022-23 NHL Trade Deadline presented by OFX at 3 p.m. ET today to add to their rosters.

* The Bruins potted seven goals against the Sabres and became the fastest team in NHL history to reach the 100-point mark in a season.

* Connor McDavid will look to become the third player in NHL history to record six straight multi-goal games when the Oilers host the Jets on a five-game Friday.


TRADE DEADLINE DAY IS HERE: TEAMS HAVE UNTIL 3 P.M. ET
With the Rush to the Playoffs already in full effect, teams will have until the 2022-23 NHL Trade Deadline presented by OFX at 3 p.m. ET today to add to their roster for the stretch run and playoffs. In the past seven days alone (since Feb. 25), teams have traded 72 different players across 37 transactions with 15 of the 16 current playoff teams making at least one move over that span.





* Among the players on the move the past seven days were multiple Stanley Cup winners and Conn Smythe Trophy recipients Patrick Kane (to NYR) and Jonathan Quick (to CBJ & again to VGK on Thursday), three-time 30-goal scorer Timo Meier (to NJD) and top-four defensemen Jakub Chychrun (to OTT), Mattias Ekholm (to EDM), Filip Hronek (to VAN) and Tyson Barrie (to NSH).

* The top three teams in the Atlantic Division have all loaded up since the start of February with the League-leading Bruins adding Garnet Hathaway, Dmitry Orlov and former 30-goal scorer Tyler Bertuzzi. The Maple Leafs have been the busiest of the three, adding former Conn Smythe Trophy winner Ryan O'Reilly, two-time Stanley Cup champion Luke Schenn, Noel Acciari, Jake McCabe, Sam Lafferty and Erik Gustafsson. The Lightning, who are looking to become the first team to reach the Stanley Cup Final in four consecutive years since the Islanders dynasty of the 1980s, added depth forwards Tanner Jeannot and Michael Eyssimont.

* For a full list of trades that took place Thursday, check out NHL.com's 2022-23 Trade Tracker. For more notes on the 2022-23 NHL Trade Deadline Presented by OFX, click the #NHLStats Pack.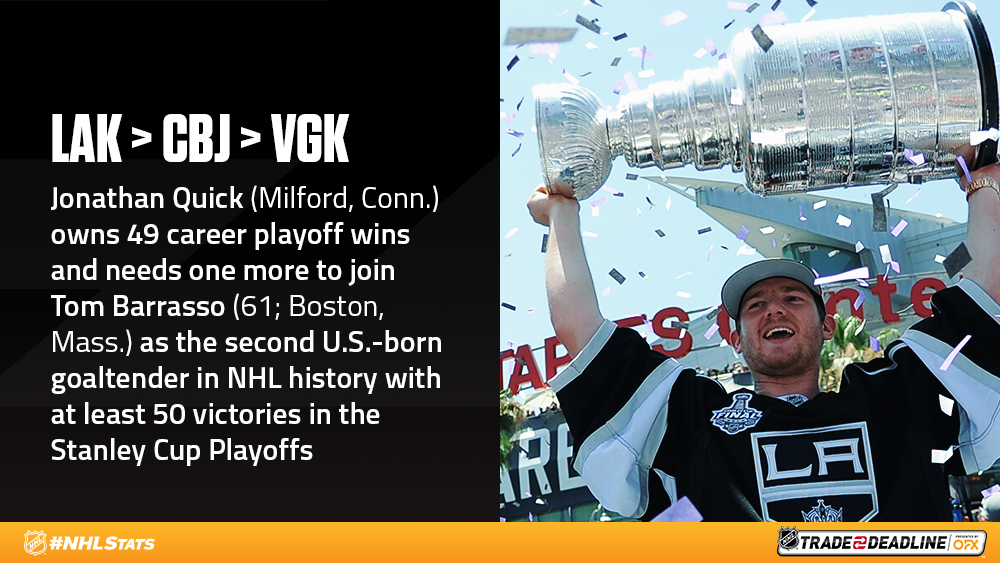 BRUINS BECOME FASTEST TEAM IN NHL HISTORY TO HIT 100 POINTS IN A SEASON
The League-leading Bruins (48-8-5, 101 points) buried seven goals against the Sabres and became the fastest team in NHL history to reach the 100-point mark in a season, besting the 1976-77 Canadiens (62 GP).

* Boston, which is on pace to establish new League records for both wins and points in a single season, was led in scoring by Dmitry Orlov and David Pastrnak with 1-2—3 apiece Thursday. Orlov (3-5—8 in 4 GP) became the third player in franchise history to record eight or more points through his first four games with the Bruins, joining forwards Fred Stanfield in 1967-68 (4-7—11 in 4 GP) and Dimitri Kvartalnov in 1992-93 (5-3—8 in 4 GP).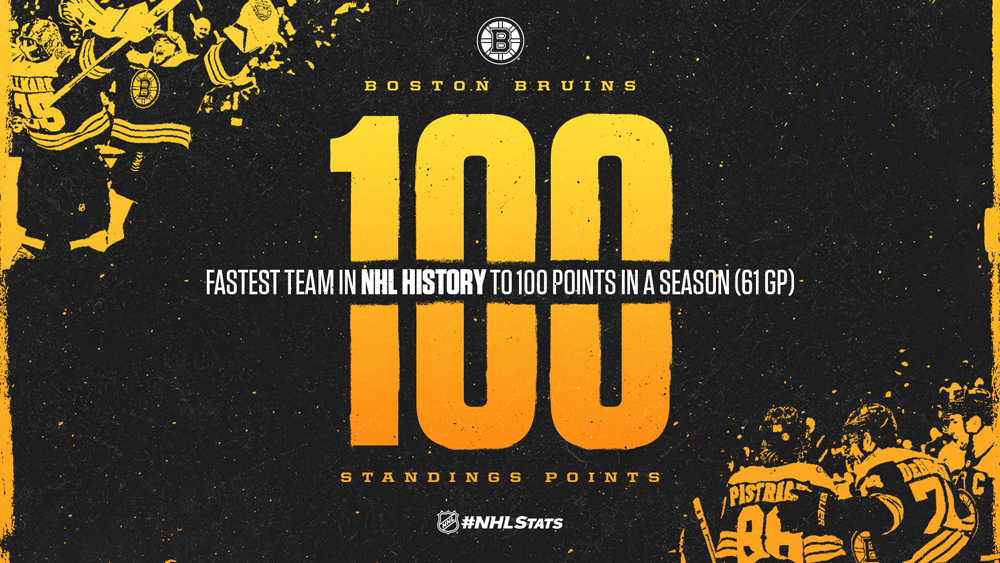 HINTZ'S HAT TRICK HELPS STARS CLAIM FIRST PLACE IN WEST; WILD KEEP PACE
The Stars (33-16-13, 79 points) beat the Blackhawks to leapfrog the idle Golden Knights (36-19-6, 78 points) for first place in the Western Conference, while the Wild (35-21-6, 76 points) bested the Canucks to keep pace with Dallas in the Central Division.

* Roope Hintz had the third hat trick of his NHL career and extended his goal streak to four games, with Dallas going 3-0-1 in those contests. Hintz (29-27—56 in 54 GP) moved within one marker of his second straight 30-goal season (also 37 in 2021-22).

* Kirill Kaprizov recorded his 18th career multi-goal game to tie Eric Staal and Mikko Koivu for the third most in Wild history behind only Marian Gaborik (41) and Zach Parise (25). Minnesota built a three-point lead over idle Colorado (34-20-5, 73 points) for second place in the Central Division.

RUSH TO THE PLAYOFFS: WILD CARD EDITION
The Penguins, Predators and Senators each picked up wins as the rush to claim a Wild Card position continued Thursday:

* In a game that featured four tying tallies, Jason Zucker scored his second straight winner via an overtime goal to help the Penguins (31-21-9, 71 points) slide past the Islanders (31-25-8, 70 points) into the Eastern Conference's first Wild Card position. Should Zucker record the game-winning goal in his next outing, he would match a franchise record for the longest such run – a list that includes Sidney Crosby (3 GP from Jan. 23 – Feb. 2, 2016), Jaromir Jagr (3 GP from Dec. 27, 2000 – Jan. 3, 2001) and Doug Shedden (3 GP from Nov. 27 – Dec. 2, 1985).

* Roman Josi (0-2—2) factored on both of his team's goals as the Predators (30-23-6, 66 points) gained ground in the race for the final Wild Card spot in the Western Conference. Josi recorded his 89th career multi-assist game, tied with Ryan Suter for the fifth most among active defensemen behind Erik Karlsson (120 GP), Kris Letang (100 GP), Brent Burns (97 GP) and Victor Hedman (91 GP).

* Derick Brassard scored twice while skating in his 1,000th NHL game to help the Senators(31-26-4, 66 points) move within four points of the Islanders for the final Wild Card position in the Eastern Conference, with Ottawa holding three games in hand over New York. Brassard became the third Senators player to score while skating in their 1,000th contest, joining David Legwand (1-0—1 on Nov. 29, 2014) and Chris Phillips (2-0—2 on Feb. 9, 2012).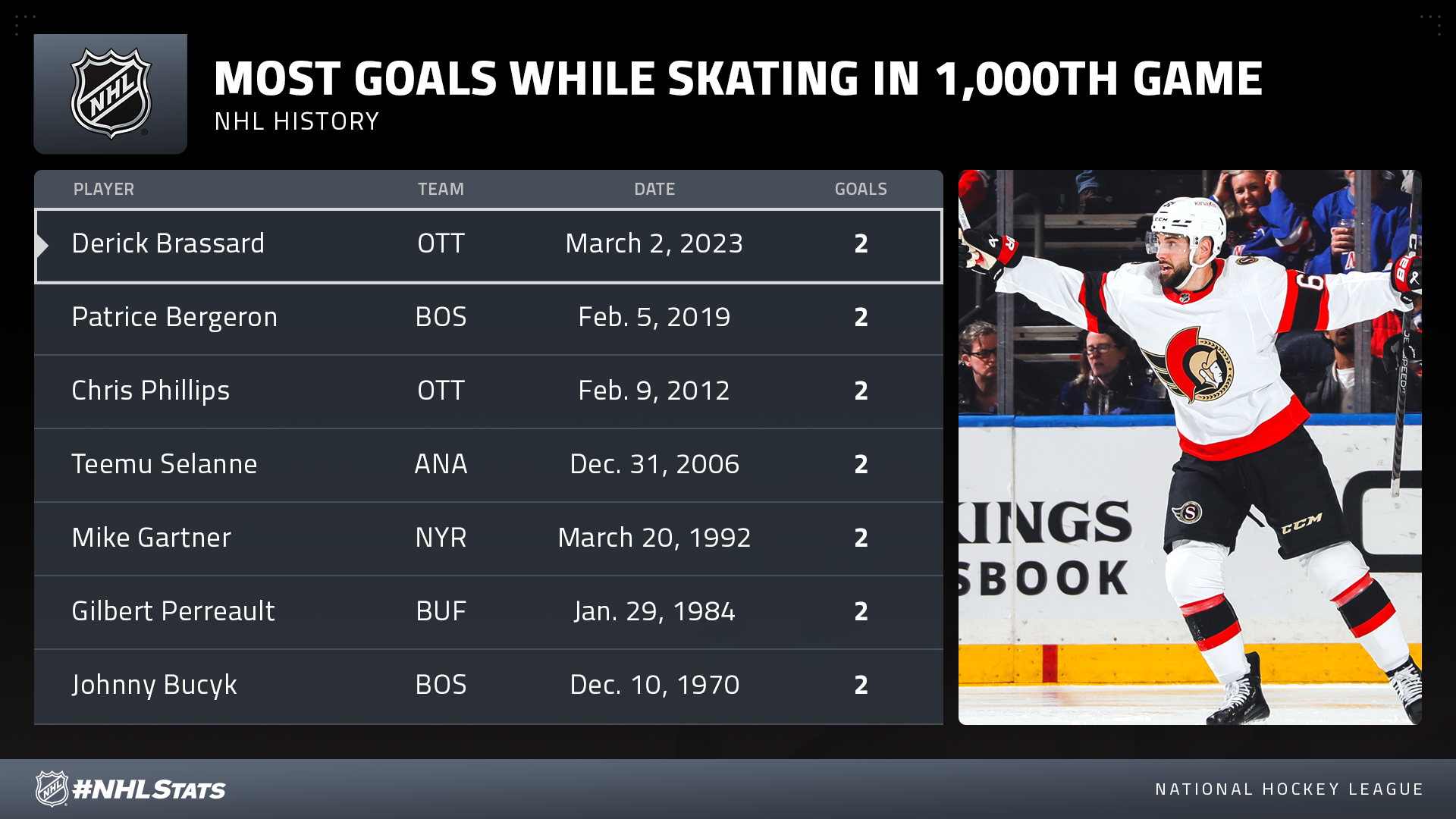 QUICK CLICKS

* #NHLStats: Live Updates – March 2
* David Pastrnak signs 8-year, $90 million contract with Bruins
* Madison Square Garden hosts Travis Roy Hockey Classic
* Canucks honor Gino Odjick with pregame ceremony
* The work Ethan Bear does to support and empower Indigenous youth highlighted ahead of game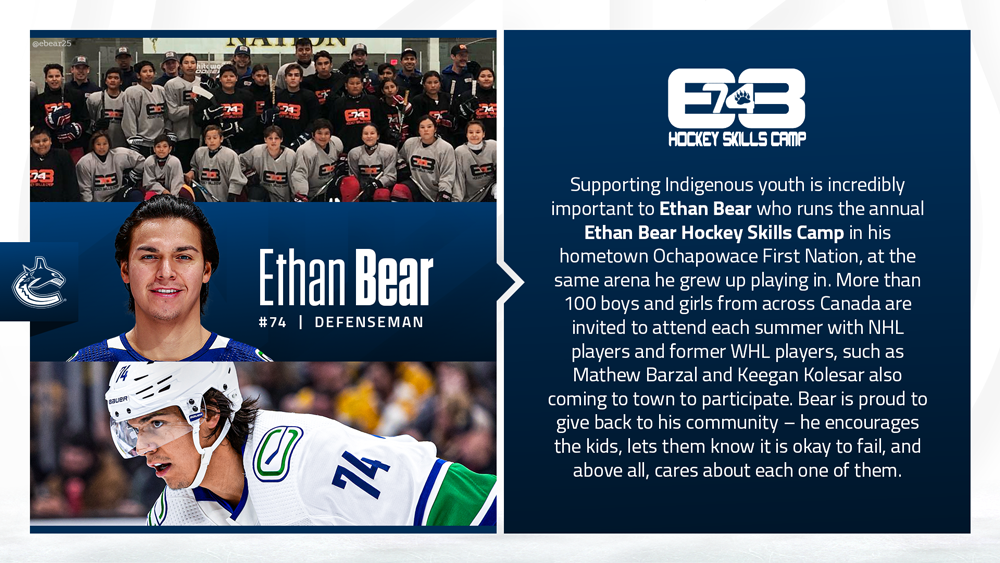 McDAVID EYES PIECE OF HISTORY IN ALL-CANADIAN SHOWDOWN
Connor McDavid (52-66—118 in 62 GP) and the Oilers (33-21-8, 74 points) welcome the Jets (35-24-2, 72 points) to Rogers Place in an all-Canadian, Western Conference showdown. McDavid, with 2-1—3 in his last outing against the Maple Leafs, can join Joe Malone (6 GP in 1920-21 w/ HAM) and Punch Broadbent (6 GP in 1921-22 w/ SEN) as the third player in NHL history to register six consecutive multi-goal games.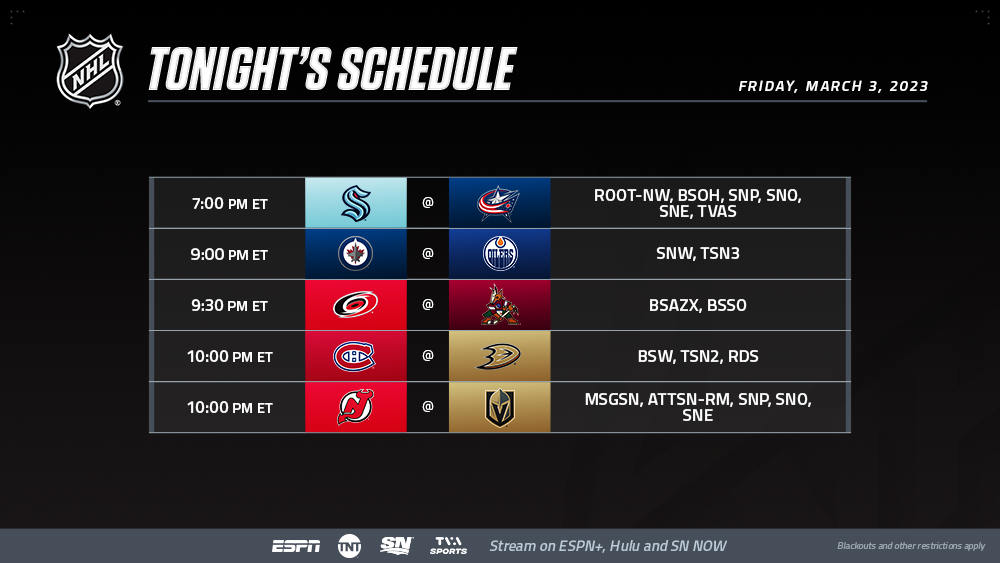 * Malone, one of the NHL's first prolific goal scorers, was the first player in League history to score 100 goals and reached the milestone on Feb. 5, 1921 against the original Senators and goaltender Clint Benedict. His streak of six consecutive multi-goal games would begin two contests later versus the Toronto St. Patricks on Feb. 12 and conclude against the same Senators on Feb. 28 – a stretch that also saw an end to nine straight multi-point games (20-5—25 in 9 GP).

* Broadbent's stretch of six consecutive multi-goal games in 1921-22 were a portion of his campaign that saw him conclude as the NHL's goals (tied) and points leader (31-14—45 in 24 GP). Two games of his streak came in back-to-back outings against Malone and the Tigers on Jan. 21, 1922 (3-1—4) and Jan. 25, 1922 (2-0—2) – with the first contest also featuring a hat trick from his Hamilton counterpart.