NEW YORK – Split-T Management has signed former Interim world champion Elhem Mekhaled to a managerial contract.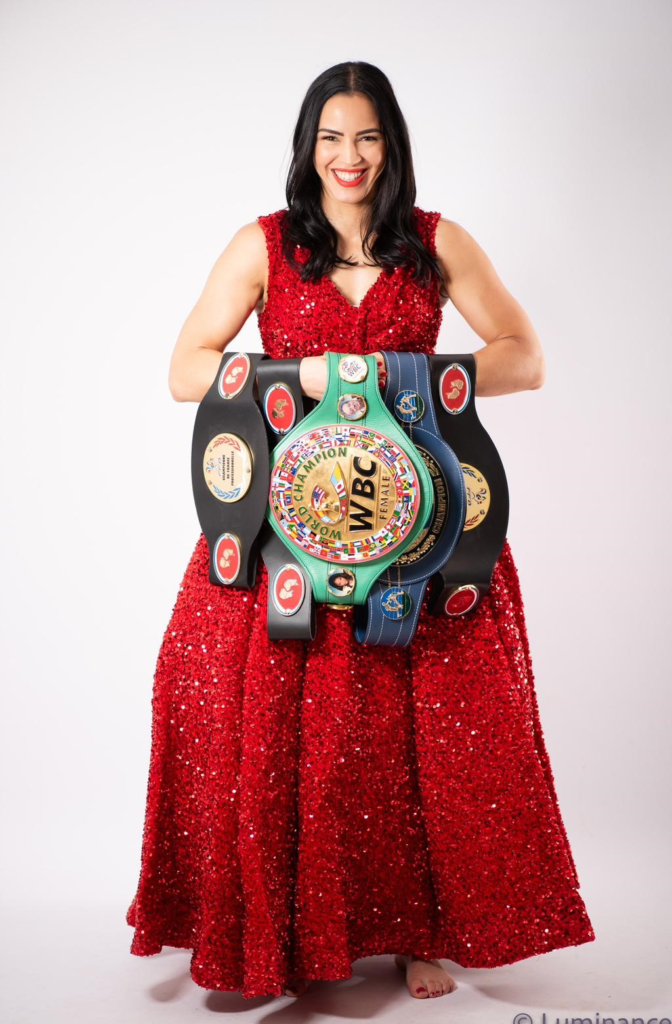 Mekhaled, 32 years-old of Lyon, France has a record of 16-2 with three knockouts.
"I am very excited to sign with Split-T Management because they are a great management team. They have a lot of boxers who are at a high level and world champions like Teofimo Lopez. I look forward to getting good fights and big opportunities. I hope to fight again for the world title. Not only is my goal to become a world champion, but an undisputed champion," said Mekhaled.
Mekhaled began boxing at the age of 20 as there was a boxing coach at school, and Elhem saw the ring and wanted to try her hand at the sweet science. Mekhaled then had a 40-fight amateur career that saw her make the Algerian National team.
Mekhaled turned professional on November 12, 2016 with a four-round unanimous decision over Jacinthe Berenguer. Mekhaled won her first 15 fights that saw her defeat Pauline Leconte (1-0-1).
On March 16, 2019, Mekhaled won the WBC Interim Super Featherweight title with a 10-round unanimous decision over Danila Ramos (7-0) in Barcelona. On February 4th, Mekhaled fought unified world champion Alycia Baumgardner for the Undisputed 130-lb title at The Theater at Madison Square Garden.
Elhem fought a valiant fight but came up just short in a gritty effort. Mekhaled is coming off a eight-round unanimous decision over Yuliya Kutsenko on May 28th in France.
The signing of Mekhaled is a collaboration and team effort between Split-T Management employees Sarah Fina and Brian Cohen.
Elhem trains in Paris under Joseph Germain.